Pali issues new Chromebooks to meet growing student demand
In the first three weeks of the school year, Pali distributed approximately 800 chromebooks to students, even as criticism of the policy intensifies and the school considers alternatives to the laptops.
Information technology director Jeff Roepel says that Pali currently has around 1,400 Chromebooks on campus, split between individual students and classroom carts.
Roepel said that the current iteration of Pali's chromebook program began in 2014, when 30 of them were distributed to Temescal Academy "to see how Chromebooks would work in lieu of iPads or other devices." After that year, which Roepel termed "very successful," the school acquired 60 chromebooks and has gotten more every year.
Roepel describes the program as "lease to own," where the school pays down Chromebooks over a period of years from vendors. This process, according to Roepel, was implemented due to annual budget limitations.
Roepel says that the current amount of 1,400 Chromebooks cost a total of $600,000 spread out over multiple years. While this cost is distributed among three separate leases, this averages to around $430 per Chromebook. This year, Chief Business Officer Greg Wood says that Pali is paying around $150,000 on Chromebooks.
To make their money go even further, Pali must go through a vetting process for how much to pay and goes through a bidding process to different banks for the loan. Additionally, "we do get a government rate and that is also reduced further when we can buy in bulk," Roepel says.
However, even as Pali pays hundreds of thousands of dollars for Chromebooks, school officials still look for alternatives. Roepel says that Pali "regularly" considers devices such as Windows computers, MacBooks and iPads as potential solutions.
Junior Eddie Song believes that Chromebooks are not the best device category for PCHS students and teachers to use. He said that when he last used a Chromebook, the experience was "terrible."
Song believes that the Chromebooks did not perform well. He says that "there definitely wasn't enough RAM [memory]. The moment I opened more than two tabs of Chrome it started lagging."
But Roepel says that while he considers performance in these decisions, the most important consideration is price, because at the end of the day "we do have to be very frugal and mind what we're spending."
Roepel also said that when looking for which Chromebook models to purchase, he makes sure that they have a touch screen because they are "really necessary to have the best features in all of your classes", Roepel says. "The math department has said that they don't like the Chromebooks that don't have touch screens or devices that don't have touch screens because it's very difficult to work with a lot of the equations [without a touch screen]."
When it comes to Apple products, Roepel has bad news for people who want to see the latest and greatest in Cupertino hardware. "We can buy almost eight to 10 Chromebooks for the price of a single MacBook Retina," Roepel says. While MacBooks can be used for longer, Roepel says that that price difference is "not even a question."
With iPads and other iOS devices, Roepel says that the cost of the device itself is not the biggest issue, and the school has considered implementing them in the near future. Roepel said that this past summer, PCHS met with representatives from Apple to consider bringing back the iPad program, but decided against it because "the devices just don't get enough done without having to buy third-party products, which again just drives the price up too much."
That leaves Windows 10 laptops. Roepel specifically mentioned Microsoft's surface line, especially "lower cost laptops that were released this year. They run on the same hardware that the Chromebooks run on which is fine." The pricing of the actual devices is the same, but the only downside is that Chrome OS devices are less expensive to manage.
The management fees are add-ons to the price of the device that allow staff to place restrictions on its use. All three categories are relatively similar in their ease of restricting student activities, but the prices are slightly different. According to Roepel, remote management software for Chromebooks costs between $27 and $32, while Windows computers ($30) and Apple products ($15) charge annual fees.
Song believes the use of Windows laptops would benefit Pali. He says that Chrome OS is limited because it "literally is only a browser." Song said that those limitations can be important when it comes to "plugins, maybe, or [when] you have to edit a video for class or something. You don't really have any tools to do that."
Song wants the school to explore Windows laptops made by companies such as Lenovo or Asus, which he praises for their viability for schoolwork as well as their affordability. In the meantime, PCHS will stick with Chromebooks, although alternatives are regularly discussed at Long-Term Strategic Planning and other committees. 
About the Writer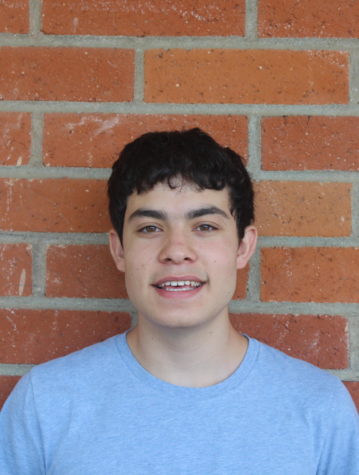 Caleb Crain, Editor-in-Chief
Caleb Crain first joined Tideline in Freshman year, and is serving his first year as Editor-in-Chief. Previously, he worked as a news writer and news editor...