Captains Lead Teams to Succeed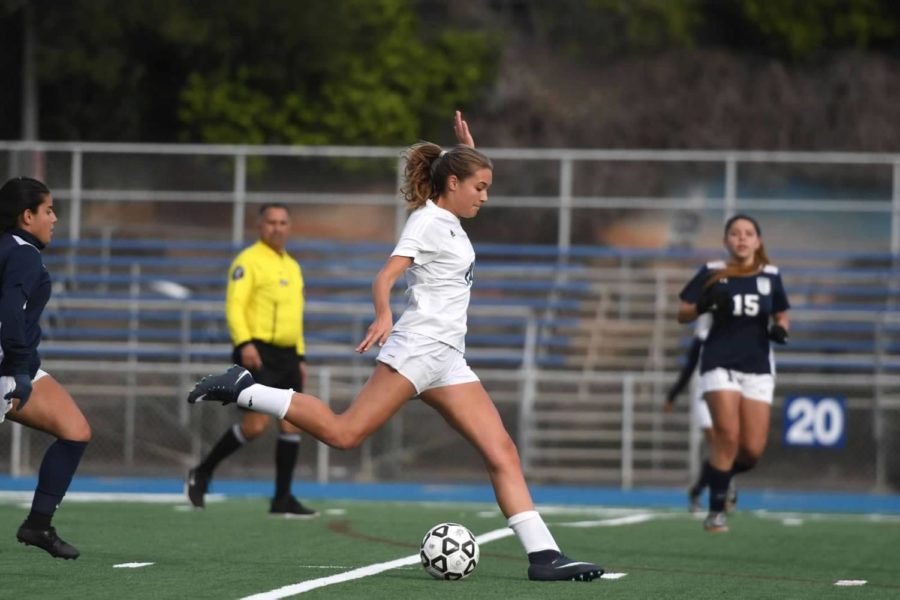 Behind every great team is an even better leader. These team captains keep their squad functioning and rally their teammates in times of adversity.
While captains' specific responsibilities differ depending on the sport played, all of them share similar traits that benefit their teams.  
Most Pali captains have played their sport throughout all four years of their high school career. A few of them, such as the girls varsity soccer captain, Francesca Van Norden, even made varsity as a freshman.
"At first you're super scared and nervous of all the seniors and the playing time," Van Norden said of her first year with Pali soccer. "When you become a senior, you automatically have a bit of captain-ship or leadership in you."
The path to success for each captain began long before they entered Pali, though. Their talent, leadership and ambition developed only as they continued to pursue their sport.
"I started playing tennis about 10 years ago… at the park that was by my house," senior girls tennis captain Alex Miller stated. After she entered Pali, her passion for the game and her drive to succeed blossomed.
"I tried to improve my game constantly," she remarked. "Then, at the end of my freshman year, I kind of tried to play up with varsity a little bit more. Sophomore year, I got put on varsity, and then [I] slowly and slowly got better and better, and now I'm captain."
Over the years, captains have gotten the opportunity to learn from their predecessors. These athletes have observed what works for a team, and more importantly, what doesn't.
"[With] the captains we had last year, there was no drama. They were genuinely there for the team and wanted everyone to do well and have a good time. How can you get better than that?" Van Norden explained. In terms of how she would like to emulate their behavior with this year's team, Van Norden said she is going to "try to make [the team] like a family."
As the leaders of the team, captains often have to shoulder a larger burden than the average player. With the role of a captain comes added duties, both on and off the field.
As co-captain of boys' cross country, senior Emmett Kallmeyer sometimes has trouble guiding the other 54 runners on the team. Kallmeyer has to control his teammates when the team goes on outside runs, but he says his most impactful role on the course is to "be motivational, because it's three miles you're just moving, so it's hard to finish through that."
Kallmeyer emphasized the importance of leading by example. "I think as captain, you're [supposed to be] showing the way for your team, showing the right things, not doing the wrong things," he explained. "If you're setting a bad example, then I think the whole team can see that and can go downhill."
For many Pali captains, off-field tasks are just as important as those during games and practices. From planning team bonding lunches to giving advice to bright-eyed freshmen, what happens behind the scenes can be essential to a team's success.
"Off the court, my job is keeping people informed, keeping them happy, and keeping them satisfied with whatever they need," Miller said. "Captains really impact morale as well as the knowledge of the team in general."
Team camaraderie and spirit is one thing, but can a captain's leadership truly translate to increased quantifiable success?
Miller certainly believes so. She argues that "if a team is organized, they're gonna be able to be more focused on the court, which therefore translates into better tennis and better success."
Senior Theo Trask, a captain of the boys' water polo team, affirmed Miller's view. He emphasized that a captain's role, especially in times of struggle, cannot be overlooked.
"We had a situation last year where some players were not too fond of the coach, and because we weren't running our game plan, we lost a few games," Trask revealed. "The previous captain didn't really do anything about it, so I'd certainly say that a captain could have a big impact."
For teammates, it can be more difficult to clearly determine the overall impact of a leader; team positivity and leadership does not always mean more wins for a team's record, and losses could discourage a team with even the most dedicated of captains. However, for junior cross country runner Alicia Sigworth, the team's closeness, largely initiated by their captains, has helped the team place better at meets.
"I think that when you have a captain who's super friendly, open to everyone, really helpful, and makes sure that everyone's feeling okay, then you have a stronger team and a stronger bond with your teammates," Sigworth acknowledged.
In times of both triumphant success and disheartening struggle, the responsibility of keeping a team together falls upon the captain. Regardless of what happens on the field, Sigworth concluded, "The captain is the person who brings everyone together."
About the Writer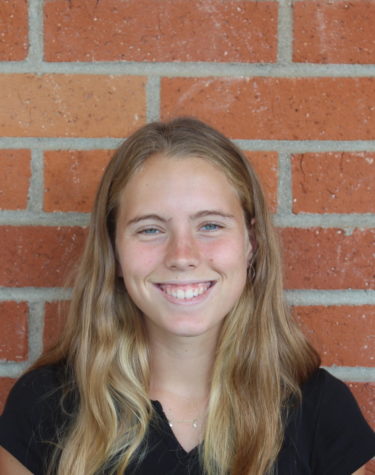 Sarah Bentley, Features Editor
Sarah Bentley, current Features Editor, joined Tideline during her sophomore year of high school. Captain of Pali's cross country team and an avid runner,...