Why Frank Ocean is the greatest artist of this generation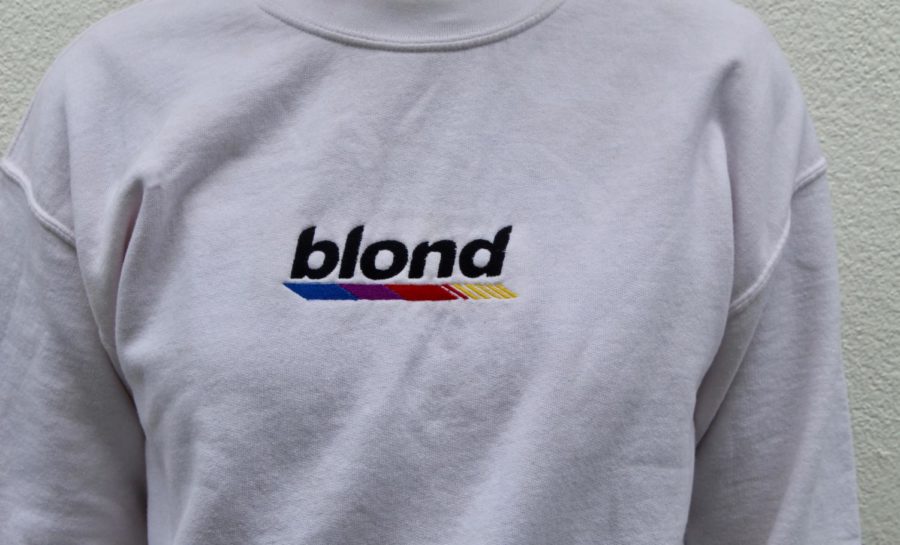 Lulit Abdissa
April 3, 2019
"Up above the birds, I saw the sky like I never seen before."
In late January 2019, news broke that artist Frank Ocean's video album, Endless, was set to arrive on multiple streaming services after only being available on Apple Music in video form since its release in 2016. However, much to the dismay of his fans, Ocean rebuked the rumors, saying in an Instagram comment that Endless would not be released elsewhere. Between the confusion around Endless and a recent, rare interview with GQ, Ocean is gaining extra attention — especially from his fans.
Ocean is unusual to say the least. His fame is often a disappearing act; he vaguely teases a new project, releases heart-wrenching, soul-shaking music, and then vanishes until he decides to surface again. Since the release of what Esquire refers to as a "decade-defining"album, Blonde, he's lived in hotels, paying off staff to help conceal his whereabouts. He rarely gives interviews and has sidestepped tabloids for the majority of his career.
Frank Ocean isn't your typical artist. His unorthodox approach to handling the music business makes him an anomaly. He doesn't go on tour and he's notorious for releasing his music on Tumblr. Even stranger, Ocean bought himself out of his contract with his record label, Def Jam Records, before releasing Blonde, saying that he doesn't care about the music industry's "seven year chess game "
Ocean's first album, Channel Orange, was released in July 2012, and debuted platinum after leading the Billboard 200. It also earned him his first Grammy award and six nominations.
Channel Orange was an album describing his first love affair, with a man. It included themes regarding sexuality and longing and narrates his summer fling, his first love. This album illustrated Ocean's reckless and painful romance but more than that, it started conversations, specifically among the African-American community about sexuality. His song Pilot Jones, explores this dalliance with poignant lines such as "Up above the birds, I saw the sky like I never seen before." These lyrics demonstrate a kind of self discovery; it was as though he had unknowingly been walking around with unclear vision and someone had handed him glasses.
Blonde, originally known as Boys Don't Cry, was Metacritic's third-most critically acclaimed album of the year, and it topped end-of-year rankings by The Guardian, Time, and Rolling Stone, among other publications. Called an "enigmatic beauty," this album became the anthem for many young people around America. Once again, Ocean's work held poignant meaning, addressing themes involved with race and the black community. Showing that his feelings on these topics were genuine, Ocean stuck to his principles and chose not to submit his album for the 2017 Grammy Awards. Calling the decision his "Colin Kaepernick moment ," Ocean told the New York Times that the ceremony "doesn't seem to be representing very well for people who come from where I come from." Only six African-American artist had won artist of the year, and given that he writes about themes regarding race and the black community, he didn't feel it was appropriate.
I could go on and on about his many nominations and awards, but I won't. What distinguishes Ocean from his peers in the music industry is not just his unorthodox approach to releasing music or his controversial actions. What defines Frank Ocean is his ability to create artistry that resonates with youth in a way yet to be seen by any other artist.
He creates music which synchronizes psychedelia with the likes of soul, electro-funk, etc. speaking on topics such as love not returned, heartbreak, race and sexuality. He does this in a way that makes the listener feel understood and also makes them question the world around them. His "progressive R&B" style mixes traditional R&B with other genres, everything from punk to soul. His song Nikes deals with hedonistic tendencies in the search for pleasure in tangible things like shoes and drugs, and serves as a tribute to artists who have died from drug overdose. Solo tackles being immune to the injustice expressed upon African-Americans by the police, and Chanel deals with coming to terms with and having to explain one's sexuality.
Some songs are even meant to help the listeners themselves. Be Yourself is a stern talking to by a mother before her child goes off to college, regarding drugs and alcohol and not giving into peer pressure. It is advice from a loved one who has wisdom and knowledge.
The words he writes resonate with listeners, individual songs tapping into complex emotions and distinct feelings of reflection and conflict.
"White Ferrari is like being on a long night drive on PCH thinking about the past, the goodbyes that hurt so bad." says junior Lisa Alemayehu, a longtime fan and listener of Frank Ocean.
Ocean's lyrics carry power. When he sings, people listen. His ability to phrase words in an emotional yet digestible way and to create imagery using different tones makes him a genius in his own way. His peers have yet to imprint themselves on the souls of young people the way he has, making him unique. His incandescent bravery in not just speaking about his bisexuality but expressing to the world through his music the intricate details of his love is inspirational, and his propensity for ignoring the headlines makes him especially idiosyncratic. He doesn't fit into one category of music, not pop, nor EDM or punk. He creates from his soul and his words make their own genre. Jon Savage, a music journalist, says "He is a restless spirit, who refuses to be confined (…) When I listen to Ocean (…) I hear a consummate contemporary artist in every sense: one who is immersed in new sonic possibilities, one who is deeply committed to artistic exploration in the most profound sense." That is why Frank Ocean is the greatest artist of this generation.