Caroline Bremner Takes an Unconventional Path to UC Davis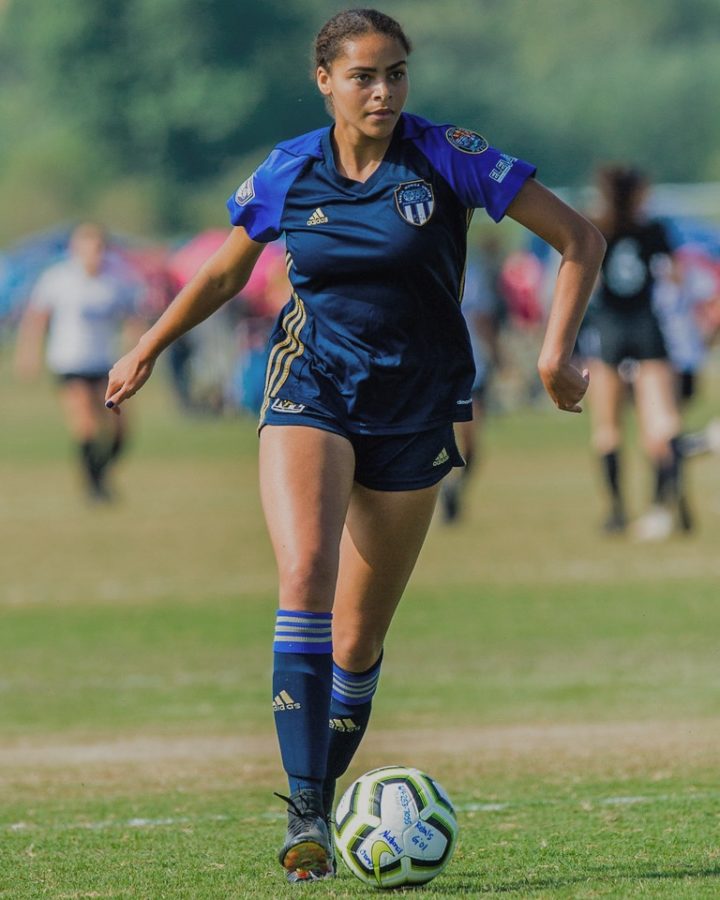 For the last 15 years, Caroline Bremner has dedicated her life to soccer.
She spent her early years playing on AYSO travel teams, and for the last seven years, she has played on the club soccer team Santa Monica United. Next fall, she will begin the next stage of her soccer career: Division I soccer at the University of California, Davis.
Upon receiving the offer to spend her next four years playing soccer at the school, Bremner's first reaction was one of shock and elation. "It was something I never thought I'd be able to achieve," she said.
Bremner says she is thrilled to be an Aggie, but her path to recruitment was far from conventional. Up until about a year ago, Bremner said, "I didn't really know if I wanted to play college soccer, but I was like, if I get recruited, then I'll do it."
Despite her uncertainty, the offers materialized. Bremner initially committed to play Division II soccer at San Francisco State before signing with UC Davis.
"I went to a showcase, and the coach from San Francisco State saw me and she sent me an e-mail," Bremner recalled. "[The coach said] 'I thought you were really good and I want to talk to you about coming to play at San Francisco.'" Bremner said her interest was piqued, because her sister attends San Francisco State.
According to Bremner, Hamm's offer helped open her eyes to the opportunities that soccer could provide. After committing to San Francisco state, Bremner said she began believing "maybe I actually am good enough to play in college."
Despite thinking her plans were set, Bremner soon found herself forced to make a decision.
Tracy Hamm, the coach who had recruited Bremner, got a job offer at UC Davis, and she took it. Immediately after hearing the news, Bremner sent Hamm a text, asking if her commitment to San Francisco State was still valid. Bremner was told that her spot on the team was safe — but the real surprise came when Hamm opened up the possibility for Bremner to play at Davis.
"I never thought that would happen," Bremner said. After evaluating her play one final time, Hamm officially offered Bremner a spot at UC Davis. "I decommitted from San Francisco State and committed to Davis, and have been committed ever since."
According to Bremner, soccer offered her academic opportunities at Davis that she wouldn't have been able to get otherwise, and thus the prospect of attending the school was an offer she couldn't refuse. "My grades are okay, but I never thought I would get into any of the UCs," Bremner said. "Davis was definitely a reach for me, so I was really happy to get that opportunity." Bremner also plans to major in biology, and UC Davis' science program is "impeccable," she said.
Outside of the classroom and on the soccer field, Bremner's enthusiasm is just as great — possibly greater.
"I'm really excited to be coached by Tracy, because she's supposed to be one of the best upcoming coaches in America," Bremner said. "She has … the same license that the Barcelona coach has, and she's [one of two] women in America that has it. So she's supposed to be a really, really good coach and I'm really excited to learn from her."
What Bremner looks forward to the most, though, is not a fantastic coach or a great biology program — it's the chance to once again share the field with former Pali soccer teammate and Pali class of 2019 graduate Frankie Van Norden. A freshman on Davis's team, Van Norden has played the full 90 minutes in nine of her first 11 collegiate games. In both her junior and senior years with Pali soccer, Van Norden was selected first-team All-City.
"I'm most excited to play with Frankie again," Bremner said. "She's the best defender I've ever played with in my entire life, and she's so nice, and I just love Frankie so much. There's nothing to not like about Frankie."
Even with all of the thrills awaiting her at Davis, Bremner knows that the transition from high school to college will bring its share of challenges. "I'm a little worried about fitness [requirements]," Bremner admitted, "but I already started it… because I knew that I would need the extra time."
She added, "I'm nervous about the academics too, because I'm really lazy and I don't like to do anything, and being on my own is going to be tough — but I think I can do it."
Moreover, Bremner said that soccer will help make her experience at Davis the best it can be.
"Soccer to me means a second family. A second home," Bremner said. "Soccer is something that just feels natural to me. I don't know where I would be without it."
About the Contributor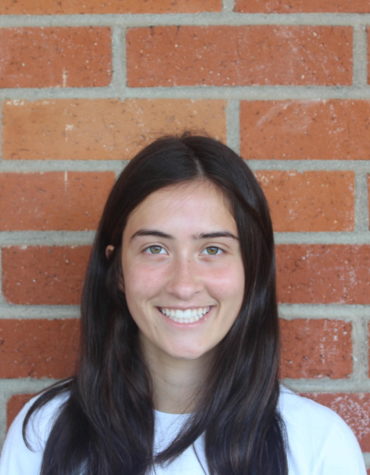 Ava Kerkorian, Sports Editor
Ava Kerkorian joined the Tideline staff as a sophomore, but her passion for journalism began in middle school, where she served as an editor for Paul Revere's...