Sarah Bentley, Staff Writer

October 30, 2018
It's 6:00 AM. Danielle walks to the empty gym of her high school, basketball in hand as the sun rises. She spends the next two hours in the gym — shooting hoops, doing drills and going through workouts — the bounce of the basketball being the only sound filling the empty room. This is her dail...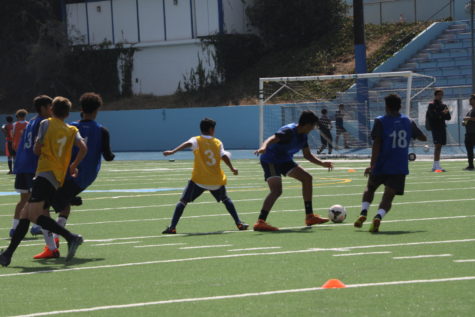 Ava Kerkorian, Staff Writer

October 8, 2018
With the school year off to a rapid start, Pali's athletic programs are up and running. This year, however, many teams are beginning their seasons earlier than ever. A number of Pali High athletic programs started practices or held tryouts during the first weeks of August this year, a change from...