The differences that bring Pali together
Hang on for a minute...we're trying to find some more stories you might like.
The Pali student body is composed of many different cultures, ethnicities and backgrounds. As a result, there is an abundance of student-run clubs that unite students of similar cultures — and the Pali community as a whole.
Organizations such as the Black Student Union, the Latino Student Union, Fuerza Unida, Link Crew, Justice League and Human Rights Watch Student Task Force, are among these influential organizations. Although they differ in purpose, these groups share a unifying factor: each is formatted to promote pride, inclusivity and acceptance within Pali's community.
With the main goal of inspiring and engaging Black students at school, the Black Student Union (BSU) has become a well-known and significant organization on campus. BSU resource specialist Kinema Ivra said she noticed that "the students who venture outside of their clique are the students that seem to be involved in different clubs or different activities."
Often, belonging to a club, organization or team at school can help someone feel closer to his or her peers. The students who have friend groups that are more culturally-diverse are "in choir, they're in theater, they play football, they're on the cheerleading team." Said Ivra.
When asked how students can make Pali a more culturally-aware campus, Ms. Ivra responded quite simply: "Get involved."
Campus Unification Director Gio Stewart said he sees a racial disparity between social groups in different areas on campus.
"In the covered eating areas, you have mostly African American students and Latino students," Stewart said. "In the grass quad area, you have a section that is mainly Caucasian students, and then you have other groups that are sprinkled around campus. There's the thespians, the football team… there are certain areas where yes, it is concentrated — there is a specific ethnic group there. But then you have other groups where it's really mixed."
Stewart said activities in the quad such as dodgeball games, powderpuff tournaments and even student-organized protests create a sense of togetherness among students. "This school is so big, it's hard to get everyone to interact and actually see one another — but students have definitely become more welcoming and understanding," he said. "They start actually interacting with each other."
Pali's various ethnic clubs are represented in Justice League, where the leaders of all of the cultural and social groups on campus come together. Stewart commented that this group was formed in order to make sure that the Pali student body is supportive and respectful of one another, and to demonstrate that one of Pali's greatest assets is its diversity.
According to Stewart, Justice League "organizes monthly activities designed to help break down self-segregation and create cultural and social awareness on our campus."
Stewart says these student organizations, which promote cultural and racial appreciation, are instrumental in creating a safer and more accepting environment. He encourages people to add their voices to the conversation.
"Student information is very important!" Stewart said. "You guys are the ones interacting with each other, so the more information we know, the more that we can help as a school. Speak up."
About the Writer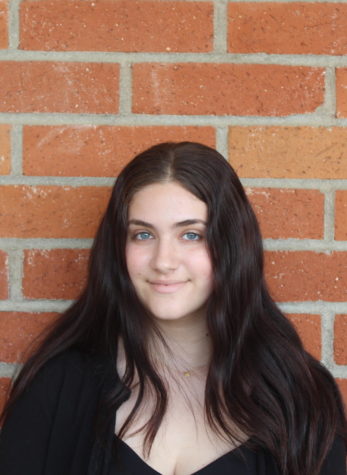 Sophie Friedberg, Opinion Editor
Sophie Friedberg, who has a sense of humor but no dedication to its creation, has outsourced her bio. She likes to dance and wants to be a journalist professionally....