Athletic seasons starting earlier
Hang on for a minute...we're trying to find some more stories you might like.
With the school year off to a rapid start, Pali's athletic programs are up and running. This year, however, many teams are beginning their seasons earlier than ever.
A number of Pali High athletic programs started practices or held tryouts during the first weeks of August this year, a change from the usual September preseason. The earlier preseason is a result of the new game schedule, in which matches are set for much sooner in the year.
According to Pali High athletic director John Achen, the transition to an earlier schedule was initiated by California Interscholastic Federation (CIF), which regulates all California high schools. However, only the greater Los Angeles region was affected.
"CIF moved up the seasons to align with earlier school start dates," Achen said. In other words, as schools open their doors earlier in August each year, CIF officials believed that it would make sense to hold games earlier in the year as well.
For some Pali teams, such as swim, this adjustment is hardly noticeable. Their city finals are always around the first week of May, so a fall-semester schedule adjustment would not be evident.
"Swimming trains all year round regardless of when our meets are," junior swimmer Emily Bunnapradist said. "The schedule change doesn't really affect us."
However, for other Pali teams, including soccer and cross country, the CIF change has resulted in relatively large inconveniences for the players. These changes also could impact team records.
On the soccer field, the responsibilities of male and female competitive club players will, in most cases, clash with the earlier high school seasons, resulting in conflicts for their respective teams. According to junior outside back Colton Peffer, the most noticeable impact will be seen in Pali's opening soccer match.  
"It's not gonna be good," Peffer revealed. "That first game [against Uni] is gonna be a lot of sophomores, maybe some freshmen." The reason for this is the overlap of club and high school games, specifically in mid-November.
In previous years, the earliest high school soccer games were after Thanksgiving break, allowing club athletes to finish their season and compete in tournaments without interference. Club tournaments and finals are important for teams and players, especially those athletes hoping to catch the attention of college coaches. CIF rules prohibit players from competing in both club and high school soccer at the same time. Until the recent schedule change, this rule typically did not result in any conflicts.
This year, the first game for Pali boys soccer is before Thanksgiving weekend, resulting in  conflict for several players. As Peffer explained, those who choose to compete in a club tournament over the break — arguably a more important occasion for elite players — will not be allowed to play in Pali's opening game against University High School. This means that in that first match, a "big game," according to Peffer, Pali's boys varsity team will compete without around half of their players, meaning JV freshmen and sophomores will have to play up.
A similar situation has developed for the Pali girls soccer team, as many players on that team are competing in tournaments and league playoffs during Thanksgiving break as well. Sophomore midfielder Isabel Gill, and others from her club team, will miss Pali games because their club season overlaps with the high school season. Many of Gill's club teammates, including junior defender Caroline Bremner, junior midfielder Sadie Holt and senior forward Jordan Darrow, also play for Pali soccer.
Gill also said that the team's earlier tryouts this year are inconvenient, too.
"Tryouts are very early — at the very beginning of school when you're still adjusting to all of your classes," Gill expressed. "Having to go from tryouts to club soccer multiple days a week is very taxing and it causes late nights."
While not all Pali teams have to deal with the conflict between high school and club seasons, others, such as the cross country team, share Gill's sentiment about training and tryouts beginning earlier.
"Although we train through summer and into the school year, we ultimately don't have the same amount of time we normally have to prepare," cross country co-captain Jessie Bierschenk explained. "Because cross country is such an intense physical sport, we aren't able to gradually adjust to more demanding workouts."
Especially in a sport like cross country, Bierschenk emphasized the increased risk of injury and fatigue when preparation time is cut short.
"The training, in my opinion, has become very intense in a brief threshold of time," Bierschenk said. "To compensate for the lack of time before meets begin, our coach pushes us harder week by week, and we are expected to quickly adjust to faster paces and longer distances. [The schedule change] forces the team to rush into a more intense program for training without much merciful breaks for our bodies. Such a dramatic change in our routine carries the sacrifice of injuries and fatigue."
Ranging from its insignificance for members of the swim team to its relevance for players involved in soccer, the schedule change has widely varied impacts. While perspectives on the issue tend to differ among athletes from respective sports, Gill provides possible insight as to how the transition could be improved.
"I understand where they're [the CIF] coming from," Gill asserted, "but it would only work if high schools and clubs work together to change both the club and high school seasons."
About the Writer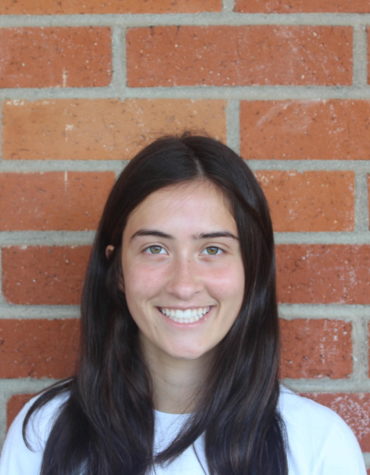 Ava Kerkorian, Sports Editor
Ava Kerkorian joined the Tideline staff as a sophomore, but her passion for journalism began in middle school, where she served as an editor for Paul Revere's...