Gentrification Episode III: Murder on the Panda Express
Hang on for a minute...we're trying to find some more stories you might like.
Today, we take a moment to mourn an American tragedy. This cruel twist of fate has affected countless lives, and it continues to haunt those who remember. Before so many lost their families, before so many lost their innocence, before so many were forced to face the harsh reality of a world that didn't care about them. I am, of course, referring to the fall of the Panda Express previously located in the Palisades Village.
Closed in 2016, the Palisades Panda was loved by all. There aren't any reasonable  explanations as to why it was closed. Not a single person had a less-than-excellent experience at the charming eatery. "I'm really sad it closed," junior Nicholas Conte lamented. "It was my favorite place ever." Junior Taylor Smith expressed grief of her own regarding Panda's unceremonious departure, saying, "Oh, it closed?"
Some hoped Panda's replacement would be suitable. Immeasurable disappointment, outrage and shock ensued when they found Chipotle dancing on Panda's grave.
Every time my gaze lands on Chipotle, I am reminded of the shameless whitewashing of the Palisades, which has been a trend for too long. Who could forget that horrid time the Village replaced our wonderfully foreign Quiznos with Subway, objectively the most Caucasian restaurant? We saw this trend continue with Panda. Some would argue that Chipotle is just as ethnic, if not more, than Panda was, but these people are not scientists. Panda Express serves Chinese food, and Chipotle serves Mexican food. Because China is 4,188 percent farther than Mexico, Chinese food is 4,188 percent more ethnic. Additionally, when I asked junior Mariana Paleno, an expert on Mexican cuisine (she's Peruvian), if Chipotle was authentic, she said, "No."
Junior Joey Pollack brought up another interesting point regarding Chipotle when he asked, "Don't you think it's a weird coincidence that Chipotle opened just as Kay n' Dave's caught on fire?" On a spooky note, the Tideline staff recently received an anonymous letter composed entirely of magazine cuttings—akin to that seen in "Batman Forever"—which boldly claimed that "Chipotle started the fire in Kay n' Dave's that Joseph Pollack just brought up." Though the message was cryptic, I believe it might have something to do with the Kay n' Dave's fire Pollack mentioned.
While my views do not represent those of Palisades Charter High School, or those of the Tideline, the evidence seems too convincing to ignore. The very same Chipotle that destroyed the Palisades' cultural diversity set Kay n' Dave's on fire.
Chipotle might have filled Panda's storefront, but it didn't fill the void in our hearts — or stomachs. With the Palisades Village having recently opened, many desperately hoped it would provide a fitting substitute for their beloved Chinese cuisine. There were several promising restaurants, such as Hank's and Blue Ribbon Sushi. These are fine establishments that come close to, but, unfortunately, fail to measure up to Panda Express.
The problem with Hank's and the others lies not in the quality of food, but in the price. Here at Pali, students simply don't have the change for a $14 hamburger. The price mocks us as we gaze mournfully at our flat wallets. Junior Avery Nuccio epitomizes this fiscal reality, explaining that the contents of his wallet include "seven dollars and three Chuck E. Cheese tokens."
The vast majority of stores in the new Palisades Village are similar to Hank's, in that they are out of many Pali students' price range. Additionally, the Village is chock-full of absurdly white enterprises. Paleno explained that the new Village made her feel like "the Palisades is really being overtaken by white people. It already was before, but now it really is." With stores such as Annie Bing, Jennifer Meyer and Rachel Zoe, the Village Directory is often confused with the local SoulCycle roster.
The Palisades is heading toward a cultural singularity. It wouldn't be surprising if the next victim in this tragic pattern is Noah's Bagels. It will surely be replaced with an Urth Cafe, or something equally bland. This cold gentrification of the Palisades is perpetuated by every person who has called orange chicken too spicy or left a bad review on Yelp because their server's name was hard to pronounce.
Palisadians, as a resident of Mar Vista, I can tell you that literally nobody is capable of differentiating you from Beverly Hills. You're better than that. I know you are. Write to your congressman, tell them that your vote depends on a new Panda Express opening in the Palisades. Believe in yourself. Say no to whitewashing — and to Chipotle.
About the Writer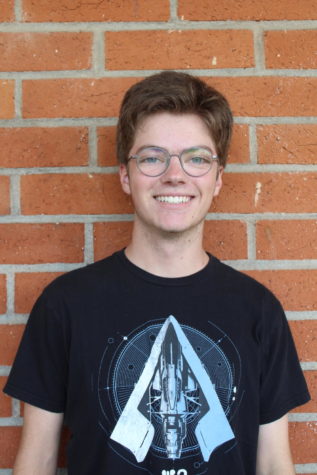 Zade Mullin, Satire Editor
And Max Gray said unto Zade Mullin:

The desires of the flesh are against the Spirit
Galatians 5:17