More than just a number: the argument for test-optional college applications
Hang on for a minute...we're trying to find some more stories you might like.
Parents often tease that, if they were in high school today, they would have been denied admission to their alma maters. Applying to college has become increasingly competitive over the years, and, as a result, students tend to have college apps on their minds all throughout their high school career.
An integral part of the college application process is standardized testing — either the ACT or the SAT. For many colleges, scores on these tests supposedly demonstrate a student's scholastic aptitude outside of their GPA. A 'good' score becomes a central focus for juniors as they prep for testing and for seniors as they start applying to their prospective schools.
But does the SAT or the ACT really reflect a student's qualifications for college? Universities often promise the idea of "holistic admissions," meaning those reading an application will judge it as a whole, rather than by the individual sections. While schools regularly make this claim, some students are dubious of their sincerity because so many competitive schools are known for having minimum scores for acceptance. Perhaps there shouldn't be such a fundamental metric for college acceptances. After all, there is more to an applicant than just their test scores.
Senior Alyce Segal's test-prep experience did not mirror that of her peers. At first, Segal began like most do by poring over SAT practice tests and workbooks at the start of her junior year. After countless hours of tireless studying, she found herself frustrated that her SAT score wasn't reflecting her work ethic and academic intellect. She decided it simply wasn't worth it to study for the SAT.
Segal said she's not a natural test taker, adding that she believes it's unfair that colleges seem to place so much emphasis on standardized tests inherently flawed due to their arbitrarily limiting nature.
"That [her score] doesn't mean I'm not intelligent or get good grades," she said. "Does my ability to take a test really represent the entirety of myself as an individual?"
Unfortunately, Segal, skeptical of an institution's claim of "holistic admissions," believes that her SAT score will be the determining factor in her application. She is applying to 15-plus schools, many of which "claim that my SAT will only be a small factor, but if they look at my score and think I'm not up to their standards, they won't even bother to look at the rest of me. I'm more than just a number on a page."
This is why colleges and universities should become test-optional, a concept that many liberal arts schools across the nation have adopted. It is clear that there is so much more that goes into an applicant's portfolio than his or her test scores. Of course, an impressive score can enhance student applications, but a mediocre one similarly can eliminate them, their 12 years of education, achievement and personal enrichment overshadowed by a simple number.
On the other hand, senior Sunay Bargotra disagrees with the test-optional argument. "Most kids don't realize they have to pick up the pace with their grades until their senior, or even late junior year, so their GPA doesn't really show everything," he said. "The SAT helps to show what they were able to learn in high school."
However, Bargotra did admit that taking the SAT is considerably stressful. "I'm just not a good test taker," he said. "Since it's a timed test, I'm not able to analyze the texts to the best of my ability, and I'm always rushing."
An incredible amount of pressure is thrust onto students to beat out their peers in the contest to see who can get into a selective school. A fundamental part of this anxiety-inducing, proverbial bloodbath is the ACT/SAT score, something that most upperclassman spend countless hours contemplating.
Students work incessantly to market themselves to universities. They'll write essays, respond to short-answer questions and test meters of intelligence. They'll do community service, have a part-time job, complete internships and programs, study tirelessly and take AP classes. They challenge themselves in multiple ways as they attempt to balance a social life, extracurriculars and schoolwork.
It seems as if it's no longer enough to be a responsible student, work hard and do what makes you happy. The rigorous application process has driven people to stray from what they enjoy and focus on what they believe will get them into their dream schools. What is forgotten in this age of extreme competition is that the SAT/ACT, a three-hour-long test, most certainly cannot be relied on as an accurate measure of an applicant's acumen. 
The most effective way to determine whether someone is a good candidate for a school is to create a more expansive application that focuses less on testing and more on the roads that led the student to where they are today — their passions, their experiences, their struggles. This certainly cannot be determined by a multiple-choice test, which is why the best choice schools can make is to become test-optional.
About the Writer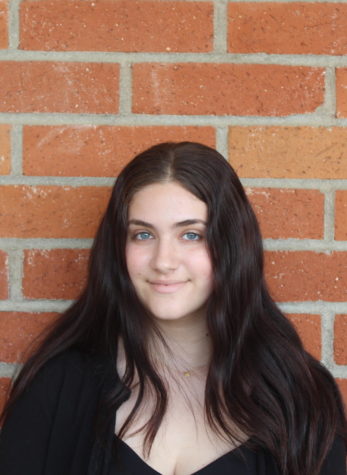 Sophie Friedberg, Opinion Editor
Sophie Friedberg, who has a sense of humor but no dedication to its creation, has outsourced her bio. She likes to dance and wants to be a journalist professionally....