The former sports glory of Pali's teachers
Hang on for a minute...we're trying to find some more stories you might like.
It's 6:00 AM. Danielle walks to the empty gym of her high school, basketball in hand as the sun rises. She spends the next two hours in the gym — shooting hoops, doing drills and going through workouts — the bounce of the basketball being the only sound filling the empty room.
This is her daily routine: train, go to school, go to practice, repeat.
Today, students at Pali know Danielle as Ms. Foley, the P.E. teacher who instructs students on all things sports. What they don't know, however, is that she has excelled in her own athletic career.
In fact, behind the sports instructions, whiteboards, homework assignments, tests and powerpoints, many of Pali's faculty members have their own history of athletic excellence.
Foley
Foley started playing basketball in fourth grade. She played all throughout high school and college, and she graduated from Azusa Pacific University with a 13 year career under her belt.
"My parents put me in a league because I was really tall," Foley said with a smile. "I was way taller — like a foot taller — than anyone in my class and the funny thing is that they thought I was going to keep growing. I was 5'7.5" back then and since then I've grown about half an inch."
Going into high school, Foley increased her level of commitment, transitioning from playing multiple sports to solely focusing on basketball.
"I worked out a deal with my parents that we could get to school at 6:00 AM every morning and one of the coaches on campus would open up the gym for me. So, I would workout and do shooting drills…and go right up until it was time for first period," Foley explained. "I would go to school all sweaty and wouldn't even care because I just wanted to practice. I did a lot of stuff like that."
She attended a small school with little competition and a lax attitude towards sports, so this extra practice was necessary. All of her hard work eventually got her a scholarship to play Division II basketball at Azusa Pacific University here in California, where she moved after living in Florida throughout her childhood.
"I didn't play on a lot of great teams," Foley said. "But looking back I'm most proud of just putting in a lot of work on my own and teaching myself a lot of things in order to get into college."
Foley played basketball for all four years of college and coached Azusa Pacific University for three years after she graduated. Her basketball career then brought her to Pali, where she teaches PE and has coached the basketball team.
She still pursues her love for basketball, playing in a league with some of her former teammates every Sunday.
"I play every chance I get — I love playing."
Burr
AP™ World History teacher Steven Burr was a member of the baseball team during his time as a student at Pali.
After playing in Little League for much of his childhood, Burr began playing high school baseball in his sophomore year. He played JV for two years and varsity for one.
"I've been following baseball since I was a kid. I thought about playing football for a little bit — then I realized I'd like to have solid knees when I get older, so I bypassed that," Burr explained. "But then my mom put me in little league when I was like 7 or 8, so I have been playing baseball my entire life."
Coached by Director of Student Activities, Athletics, Discipline and Security Russ Howard, Burr played every position and was twice given the George Robert award for his exemplification of the team motto, "Class, Hustle, Pride."
In describing his proudest baseball accomplishment, he said, "Oh gosh, I was just a reliable, solid player and good teammate."
After graduating high school, Burr went to UCLA and continued to play baseball in recreational leagues.
Today, he is still an avid sports fan, as seen in his Steelers, UCLA and Dodgers poster-adorned classroom walls.
Burr also looks forward to playing the alumni baseball game each year.
"I'll probably go out there like a week before the alumni game to see if everything's still working; it's just fun."
Nance
Most students recognize Maggie Nance as the Spanish teacher and swim coach, but few realize she has her own background in swimming that can be traced back to Pali.
Pali's head swim coach for 16 years running, Nance started swimming on a club team for The Y when she was nine and joined Pali's swim team when she was a sophomore.
Coming from a big swimming family, she fell in love with the sport because of its individuality.
"Some kids really love ball sports and find the running and the swimming boring because it's just back and forth all by yourself," Nance remarked. "I personally really liked it because I could do my own thing and it didn't affect anybody else."
After high school, Nance swam at the collegiate level for Smith College, a Division III school. After switching to UCLA,  she swam Masters — a competitive swim institution for adults.
"I was never an amazing swimmer, but I got pretty good. I loved it because of the fitness and the camaraderie, and because it allowed me to feel good, healthy and strong all the time," Nance explained. "Once you do something for a long time, you're comfortable doing that thing. I'm really comfortable swimming."
One of Nance's favorite swim-related memories is one in which she was mistaken for an Olympian.
"My junior year [of college] I was in Spain, where I bought a subscription to the local pool and swam there. It was funny because I was not that fast at all, but I was a competitive swimmer so I was really fast to people who didn't swim." Nance continued, "Once, I remember somebody in Spain saying 'Are you an Olympian from some other land?' and I was like, 'Oh my gosh — calm down! I am not an Olympian!' That was their exact wording!"
Today, Nance coaches the swim team at Pali, using her own experience to give her athletes a deeper understanding of technique, training, timing, and block workouts.
Voelkel
During his time at Cascade High School in Everett, Washington, current PE teacher Mike Voelkel had his own experiences as a student-athlete — he juggled football, basketball and baseball throughout his high school career.
Achieving all-conference in football, all-state and all-conference in baseball and eventually getting drafted by the Toronto Blue Jays in the ninth round in 1982, Voelkel has his own list of accolades in the world of sports.
While he excelled the most in baseball, Voelkel found himself to be most passionate about football because of its emphasis on the team.
"I loved it because of the camaraderie, physicality and emotionality of it. In football you can do your own individual thing, but, in order to succeed, you have to work together as a cohesive unit," Voelkel explained.
After high school, Voelkel ended up going to Centralia Community College, after which he transferred to Gonzaga University and finished his degree at Central Washington, all while playing baseball competitively at each school.
Voelkel finds that his greatest takeaways from playing so many sports were the bonds and friendships he made.
"The things you remember the most are your friends and being in the locker room. I still keep in touch with those people even as old as I am today," Voelkel described. "You won't remember hitting a home run, but you will remember the special bonds that you develop."
Today, in his PE class, Voelkel hopes to apply all of the lessons he has learned from his sports career to his teaching.
Overall, the athletic ventures of Pali's teachers — whether those be in basketball, swimming or baseball — have given them a sports mentality that translates into their teaching.
"You learn how to work with teammates," Voelkel said. "You learn about adversity because you fail. You learn how to be humble with successes and you have to organize your day efficiently. All of those characteristics and variables from sports translate into the workforce later on."
About the Writer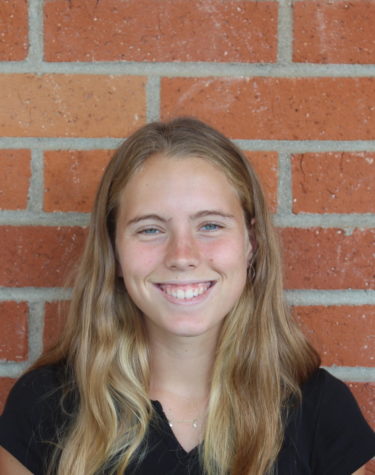 Sarah Bentley, Features Editor
Sarah Bentley, current Features Editor, joined Tideline during her sophomore year of high school. Captain of Pali's cross country team and an avid runner,...