Punk and Metal Club Rocks Pali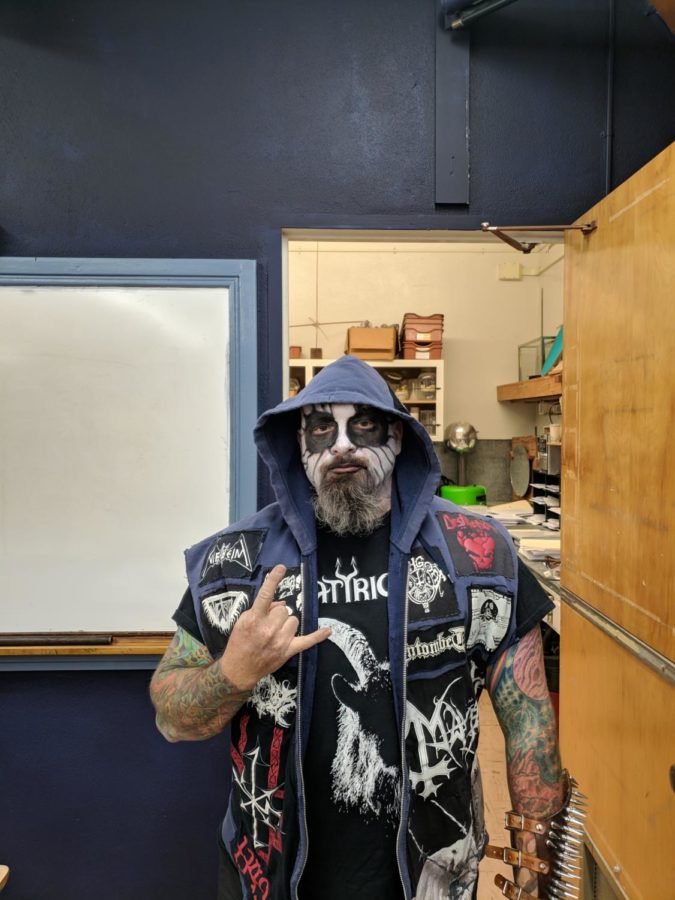 Jack Jeffers, Staff Writer
November 12, 2019
Pali's Punk and Metal club is a place for Pali music enthusiasts to gather together, listen to music and engage in spirited discussion about their favorite genres.
The club is advised by two Pali teachers: self-proclaimed Faculty Punk, United States and European History teacher Christopher Berry and self-proclaimed Faculty Metalhead, Physics and Astronomy teacher David Schalek.
Explaining his rationale for starting the club, Schalek stated, "I've been interested in heavy metal since I was a kid and over the years I've always encountered students that had an interest in it as well."
Schalek said that for years, he has wanted to start a heavy metal and punk club, but his lack of background in punk music was a roadblock, explaining that "it's not really my thing."
Enter Berry.
He joined the faculty a couple of years ago, and when Schalek learned that they had similar musical tastes, he went to Berry with this proposal: "You want to throw together a club?"
Berry agreed, and the club began last year.
At the club's first meeting of this year, the two teachers played some of the foundational songs from their respective genres — Schalek played "Paranoid" by Black Sabbath, while Berry played "God Save the Queen" by the Sex Pistols.
According to senior and club president Connor Scott, the first meeting was a success. "We had 40-plus kids [attend] and the club is going well," Scott said. "We have a better turnout than last year, and we're focusing more on the music itself rather than the history, which is great."
The teachers also explained how the club would be different this year from last year. According to Schalek, last year's club was essentially the two teachers lecturing about music for half an hour each week and playing a few songs.
"We decided to do things a little bit differently this year, maybe asking the students to do a little bit of prep before club meetings as opposed to last year where we just taught it to them," Schalek said. "Then we'll be able to free up more time to watch and listen to things."
The club meets Wednesdays in F206.