Girls' Volleyball Team Defeats Uni, Eyes Playoffs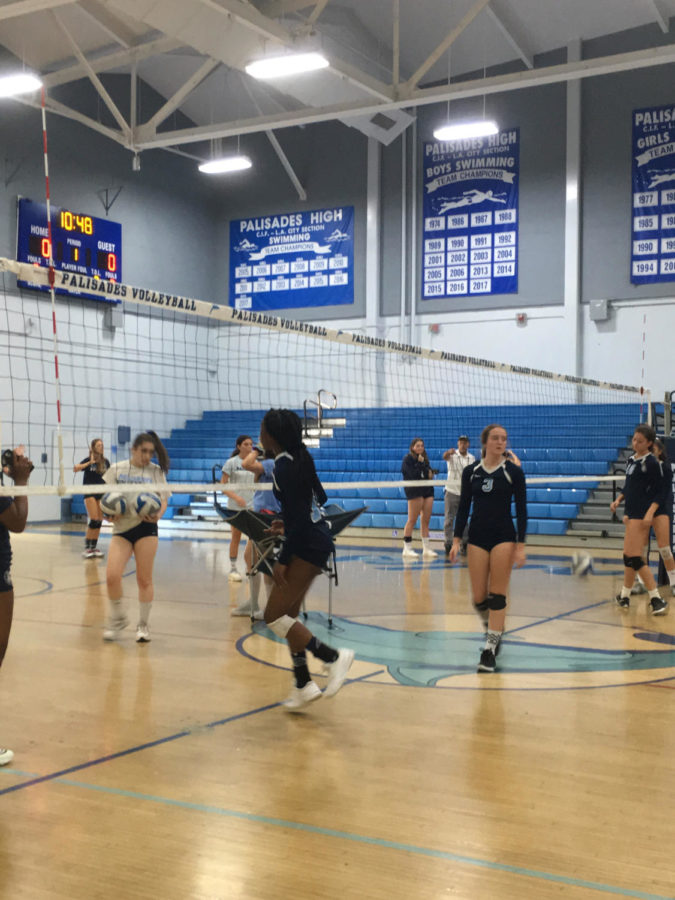 The varsity girls' volleyball team defeated host University High School, 3-0, in a league match on Wednesday Oct. 2. This continued the team's undefeated streak in league play, in which they have won 8 consecutive matches.
Pali has one of the best programs in the state, winning 28 CIF titles in the last 46 years. This year, the team is poised to claim another Western League title.
Tensions were high at Wednesday's game as the two teams were neck and neck at the start of the game. The team's setter, sophomore Kaia Kanan, recalled the events of the game, saying, it "was kind of even in the beginning, but then we took a huge serving lead and were able to end the day with a strong win." Pali won the first set 25-16, took the second 25-12 and ultimately claimed victory in the third set, which the Dolphins won, 25-10.
"My teammates and I are very proud of our win and we are really excited to see what the future holds for our team," Kanan said.