Choir Students Perform at Coffeehouse Concert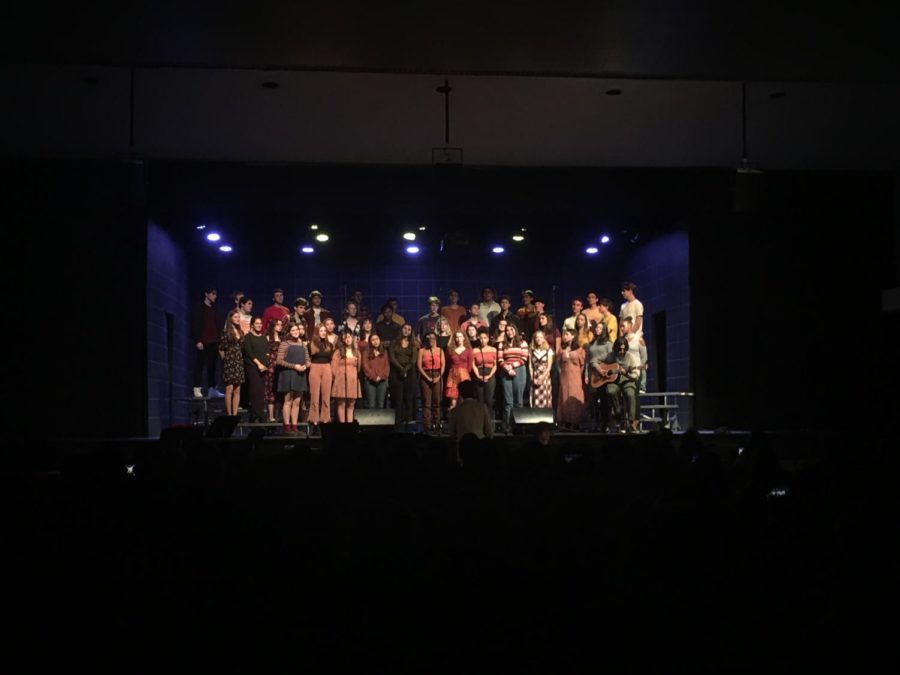 Pali's concert choir performed at their annual Coffeehouse Concert on Monday, Nov. 18 in Mercer Hall. This year's theme was Remember the Love and featured songs including "All You Need Is Love" by the Beatles and "Seasons of Love" from the musical "Rent."
Sophomore Jessica Jacobs said that Coffeehouse is a "laid-back" musical performance put together by the choir each semester. The students have been practicing all year for the songs performed by the entire ensemble. Auditions for solos, duets and small group numbers occurred in late October.
According to Jacobs, "kids who wanted to sing in small groups or solos submitted a video to our choir teacher Mr. [Jaco] Wong." Jacobs explained that Wong decided which numbers best fit the theme.
The choir typically dedicates around four to five weeks to prepare for Coffeehouse, but this year, junior Mia Ruhman stated, "We usually work on our repertoire for different shows at the same time, [so] we didn't have much time to pull Coffeehouse together."
Sophomore Desi Friedberg added: "We lost a lot of rehearsal time due to the fires… We were also rehearsing for our upcoming Winter concert as well, so we kind of had to do everything all at once."
Additionally, Friedberg and Jacobs experienced some complications with their duet that further cut into their time to practice. "Jess and I were singing a duet," Friedberg said. "It had already gotten in [the performance], but when we were rehearsing, it was way too high. We kept working on it and it didn't seem to work."
Friedberg said that Jacobs quickly found another song to sing, but the delay made it so they "only had two days to practice."
"Although it was stressful," Friedberg said, "people like Jess and the rest of the choir pushed me through it."
Despite the chaos in the days and weeks leading up to concert night, Jacobs described the event as "cozy and intimate and wonderful."
The turnout this year was better than usual with an "insanely supportive and enthusiastic crowd," Ruhman said. "It's a very safe environment to share your voice and let it all out."
The choir students felt it was a very successful performance and reflected the hard work that was put into it. Friedberg said, "Coffeehouse is my favorite show we put on because the students have most of the power and it is fun to watch all my talented peers… I love being in concert choir because it's sort of like a small community where everyone in it supports and uplifts each other."
About the Writer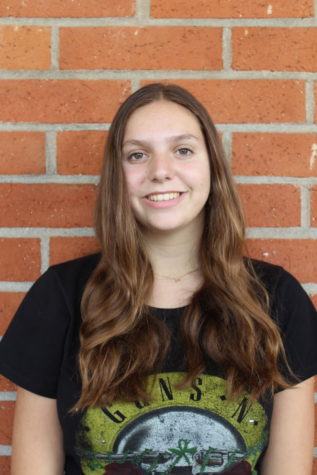 Maya Millner, Staff Writer
Maya Millner joined the Tideline her freshman year and has become a mix of the worst parts of her least favorite editors Max Gray and Zade Mullin. Her...