What Makes You Self-Made? That's the Billion Dollar Question
"I intend to make my own way in the world," declared Jo March, portrayed by Saoirse Ronan in the latest film adaptation of literary classic "Little Women."
"No one makes their own way," scoffed Jo's Aunt March, played by Meryl Streep. "Not really."
Though it's no longer the 1800s, Aunt March's message still rings true: No one is truly self-made. Women, as well as men, may not face as many economic barriers now as they did 150 years ago, but that doesn't mean anyone in today's society can work their way to the top without considerable help.
And it's certainly easier if you already belong to a prosperous family.
Prince Harry, Duke of Sussex, and his wife Meghan, Duchess of Sussex, are part of one of the most wealthy families in the world: the British royal family (estimated in 2017 to be worth roughly $88 billion). Straying from their high-profile lives, the pair has recently announced they would be stepping back from their roles as senior royals in favor of a more private lifestyle. Their "new working model" includes no more funding from the Sovereign Grant — taxpayer money that supports the royal family — in a move toward what the couple is calling "financial independence."
It's not.
Only five percent of the Sussex's funding actually comes from the Sovereign Grant; the other 95 percent is provided by Charles, Prince of Wales — Harry's father and heir to the throne. Harry and Meghan may not be living off of British taxpayer money, but the millions of dollars handed to them by Prince Charles contradict their newfound "financial independence." Their predetermined fame, fortune and influence ensure they will not flounder out here among us common folk, even without the titles of Their Royal Highnesses.
The same safety cushion of privilege surrounds Kylie Jenner, a member of the famed Kardashian/Jenner clan. Last year at the age of 21, Jenner was named the youngest self-made billionaire, though sure-fire success had already been handed to her on a silver platter. "Keeping Up With the Kardashians" has catapulted the Kardashian/Jenners into becoming one of the richest and most famous celebrity families in the country, opening doors for the young stars that remain closed to the average citizen. Jenner used her pre-existing platform to expand her annual $4.5 million television salary into a billion-dollar fortune: Kylie Cosmetics.
Discussing the secret to her success with Forbes, Jenner admitted, "It's the power of social media. I had such a strong reach before I was able to start anything." However, she carefully omitted what gave her such a strong reach in the first place: being a Kardashian/Jenner. Her famous lip kits are not known to be of outstanding quality, but they sell out in minutes because they are branded with her name. For the same reason, Jenner was able to book modeling gigs when she was a teenager, making the $250,000 she would later use to produce her first set of lip kits. An impressive business strategy may have brought Jenner to where she is today, but her exceptionally advantageous head start cannot be overlooked.
Facebook founder and CEO Mark Zuckerberg, who previously held the title of youngest self-made billionaire, surely understands the perks of growing up in a comfortable household. Born and raised in the wealthy sectors of New York, a young Zuckerberg was tutored once a week in his home by a private computer instructor, setting him on the path to programming greatness. His dentist father and psychiatrist mother paid $50,000 a year for him to attend Phillips Exeter Academy, regarded as one of the most elite prep schools in the country. This stellar and outrageously expensive education helped send Zuckerberg off to the equally pricey Harvard University, though he soon dropped out after starting Facebook from his dorm room.
Since childhood, Zuckerberg and his talents were carefully cultivated, with his parents' wealth as a catalyst for his future success. Without the extensive funding for his education, or his father's hefty $100,000 loan to start his business, Zuckerberg certainly would not have reached billionaire status — let alone at 23.
This is a common narrative among students, as varying degrees of privilege are prevalent among peers. There are students who can pay for private tutoring and those who can't; students who have ample time to focus on their studies and others who spend hours at after-school jobs; students who attend private schools that cost as much as their future universities while other kids wonder if they can even afford to finish high school. Recent controversy surrounding the inequity of standardized tests — as wealthier students often have the advantage of private tutoring, expensive preparatory books and more — has led to some colleges abandoning an SAT or ACT admissions requirement, but this hardly levels the playing field for students. Scarcely can anyone beat the system that favors and nurtures those born into privilege.
That being said, it can be done. It's possible for someone special to work their way up from the bottom and achieve greatness, though it takes a tremendous amount of extra effort, time and willpower to do so. Hamdi Ulukaya, otherwise known as "The Yogurt King," is a prime example of what it truly means to be a self-made billionaire.
Kurdish-born and raised among nomadic shepherds in eastern Turkey, Ulukaya grew up making yogurt and cheese. He immigrated to the United States in his early 20s with $3,000 in his pocket and barely any knowledge of the English language, though he had a college education. Instead of automatically using his parents' money to support his business endeavours, he struggled on the verge of bankruptcy for years before taking out a loan from a government agency and purchasing an old yogurt plant in 2005. Ulukaya would eventually turn that plant into multi-billion dollar Greek yogurt company Chobani, and by his early 40s, he was a billionaire. It may have taken him half his lifetime — and twice as long as Jenner and Zuckerberg — to achieve this fortune, but there is no mistaking that Ulukaya embodies the American Dream.
The American Dream maintains that anyone in our society, if they work hard enough, can be immensely successful and make a name for themselves. But it is undeniable that those born into privilege — born with names already known — are inherently years ahead of their competition. Be it wealth, fame, white privilege, male privilege or all of the above, the reality is that most of the people now living "the good life" have been doing so their whole lives. In a world where so many truly financially independent people struggle to make a living day by day, we need to call those born into positions of wealth and influence by what they really are — fortunate and smart, yes, but not independent or self-made in the slightest.
"You cannot do everything alone, especially when you get to a certain level," Ulukaya acknowledges. "It is impossible."
About the Writer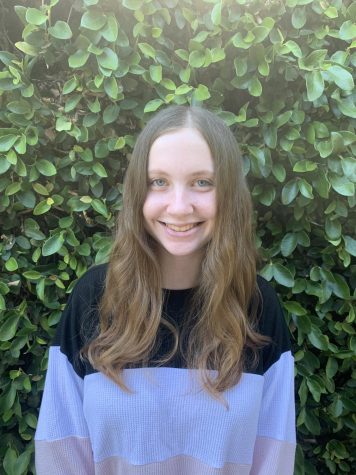 Eliana Feinstein, Editor-in-Chief
Eliana Feinstein first joined Tideline her junior year and fell in love with the journalism class, appreciating the freedom of being able to pursue and...