Bangers For the End of the World
We've all been stuck inside with nothing much to do for the past few months, and will continue to do the same for the foreseeable future. So if you're sitting there all alone in your room, bored out of your mind and contemplating your own mortality, why not do something productive, like discovering new artists or even genres? You never know, your new favorite song, album or artist could be waiting for you within the contents of this article.
"Ayonha" – Hamid Al-Shaeri: The release date of this '80s Egyptian funk song is shrouded in mystery, but a German record label dedicated to putting out the seemingly forgotten music of the Arab world revived the track when releasing it in a 2017 compilation. Ayonha's fusion of western melody and Arab instrumentation along with the catchiest beat to come from the Arab world makes it a true hidden gem. A
"Tasogare" – Mai Yamane: Do you remember Playboi Carti and Young Nudy's unreleased hit "Kid Cudi," also known as "Pissy Pamper" and the "they tryna be cray" meme? Well, as it turns out, producer Pi'erre Bourne sampled the 1980 Japanese city pop sleeper hit "Tasogare." Beginning with the ever famous synth lead that we all know and love, the song quickly transitions from a brief ascension to heaven to a psychedelic guitar-driven ballad featuring somber vocals, relaxing piano melodies and a mind-melting guitar solo. L
"Alter Ego" – Tame Impala: Tame Impala's psychedelic track on his debut album, "Innerspeaker," features fast, raging drums, echoed vocals and an atmospheric background, topped with an underwater-like electric guitar riff. It is truly a perfect song for flooring it on the 405. A
"Only If" – Steve Lacy: Lacy's 2019 debut album, "Apollo XXI," is an amazing feat. Produced entirely in Garageband, it would be easy to assume that the low-budget production would lead to an underwhelming tracklist. Considering Lacy's history of putting out high profile releases with artists such as Vampire Weekend and Kali Uchis, fans worried that he was underselling himself. In the months before the album was released on Lacy's 21st birthday, it almost seemed like we were getting a downgrade from his previous material. But from the second that the opening track, "Only If," begins, his dreamy sitar strumming catches you off guard, setting the tone for the rest of the album. This ode to self-reflection and contentment leaves a lasting impression on the listener, all within the short one minute, 40-second runtime. Lacy is definitely an artist to keep an eye on in the coming years. L
"Patience Gets Us Nowhere Fast" – Capital Cities: People may remember Capital Cities as those two guys who made the 2011 hit "Safe and Sound," only to quickly disappear into the dark abyss that is the chasm of one-hit-wonders. As it turns out, they have a discography that's worth listening to, with tracks that surprisingly don't all sound like they'd be played over the PA at your local Target. This song addresses the frustrations of stagnation, a topic that resonates during the Coronavirus crisis. L
"This Must Be The Place (Naive Melody)" – Talking Heads: There is something strange about this song. From the very first guitar lick, I find myself beaming with the widest smile I can produce. David Byrne just seems to have that effect on people. He is one of the only artists that can evoke such strong feelings of optimism, sadness and nostalgia in one simple melody. Listening to this track, I can't help but feel that everything will be alright, even if it's just for the slightest moment. When Talking Heads is the soundtrack to your life, then surely, this must be the place. L
"Some Time Alone, Alone" – Melody's Echo Chamber: Produced by Tame Impala's Kevin Parker, "Some Time Alone," Alone gives off a hallucinogenic feel. However, Melody adds her own charm using angelic, sweeping vocals, backed with the gritty guitar riff and a harp sequence that takes the song from a typical dream pop record to a truly mind-bending psychedelic experience. A
"To The End" – Blur: Before the days of Gorillaz and trip-hop, Damon Albarn was the frontman and creative genius behind the britpop group Blur. Combining Albarn's almost operatic voice with xylophonic melodies, this song sounds extraordinarily grand, as if it were composed for a wedding. The track seems straight from the '60s but still manages to maintain that unique britpop sound. It is fascinating to see Albarn's origins as an artist and how his craft has evolved throughout the past few decades. L
"This Is The Day" – The The: Many sleepless nights have been soothed by this song. The The's magnum opus would fit perfectly as the end credit music to a long and fruitful life. Aided by elated synths, fiddles and an accordion, Matt Johnson's brooding vocals offer an interesting juxtaposition to the happy-go-lucky nature of the track. Urging listeners to seize the moment and live every day as if it were the good ol' days, this tune really pushes you forward and is one of the happiest sad songs I know. To quote the track directly, "All the money in the world couldn't buy back those days." L
"Check the Rhime" – A Tribe Called Quest: A Tribe Called Quest, known for their mellow, head-bumping beats that complement Q-Tip and Phife Dawg's distinct flows, did not disappoint on the classic jazz-rap track "Check the Rhime." The song explodes into the jazzy horns, which soon evaporate into the bongo-driven verse. The call-and-response flow switches off smoothly between the two MC's, creating a fresh, relaxed mood to the track. All in all, "Check the Rhime" boasts an infectious beat with fluid, polished vocals to make the song the perfect fusion of moody jazz and charged hip-hop. A
"Rebirth of Slick (Cool Like Dat)" – Digable Planets: Digable Planets were one of the mid-1990s hip-hop collectives that mastered the art of acid jazz. All of their work sounds like taking a care-free walk on a Sunday afternoon. Amongst the clean, conscious flows and simple yet effective snare work, the velvety trumpet stands out, blaring good vibes. Every lyric is carefully placed and pours nicely into the next. Who would've thought that Lil Tracy's dad could make a jazz-rap track this infectious? L
"I'm Only Sleeping" – The Beatles: In this 1966 song, John Lennon makes it painfully clear that his last wish is to be woken up from his slumber. Lennon's laziness and desire to do nothing is something that surely every teen in quarantine has felt, and the woozy, harmonized vocals backed by folk-inspired guitar riffs allow you to easily melt away into time and possibly sleep through your attendance quiz. A
"Feel It All Around" – Washed Out: Immediately after hitting play, this song submerges listeners into a lush, electronic paradise. Every sound and every note lingers in the background after it's played, furthering the track's sense of timelessness. The dreamy guitar hits elevate the already atmospheric track, and when put together with the misty vocals, the song invokes a longing to go out and experience our glory days that we took for granted. A
"All Of Our Yesterdays" – Mac Demarco: The bittersweet feeling of moving on to the next chapter in your life is encompassed greatly within this track. Demarco's soothing lyrics, paired with his Bikini-Bottom-esque acoustic guitar, create the ultimate sitting-by-the-fire song. Life has not been the same since the start of quarantine, so why not use this tune to ease you into your new existence? L
"Teen Age Riot" – Sonic Youth: Coming from the founding fathers (and mother) of indie rock, this track inspired an entire generation of punk and alternative bands, helping to completely redefine what it meant to listen to rock 'n' roll. The track starts with a one-minute-20-second-long hypnotic intro that tickles the listener's ear drums, leaving them vying for more. After the drums suddenly stop and silence hangs in the air, the cut-throat guitar riff slashes straight through all convention, guaranteeing any passersby will pump their fist, stamp their feet and bang their head. The rest of the song serves as the energetic anthem to teenage aggression, with teens anywhere electrified by its spunk. L
"Leave This City" – The Sundays: This is the one song that encapsulates the quarantine vibe. Appearing on the group's third and final album, "Static and Silence," the track features soft guitar progressions, and steady drum work, but Harriet Wheeler's haunting vocals are the real highlight. It engenders the image of going on a cool, autumn stroll in the dead of night within the mind's eye. We all want to do what the title suggests: Get out of our houses and see other people. This track gives me hope that one day soon we'll be able to do exactly that. L
"When You Sleep" – My Bloody Valentine: MBV does something really special with not only this song but their entire 1992 record "Loveless." Often cited as the definitive album in the shoegaze genre, "Loveless" is characterized by its detailed and game-changing production, with this track in particular having 17 different guitars layered on top of each other. The result is a wall of ethereal sound, lifting listeners higher and higher, and washing over them like a wave of pure bliss. Many have tried to replicate the Irish group's sound, but very few have even come close to capturing the essence of psychedelia as perfectly as they did. L
"4:00 AM" – Taeko Ohnuki: When listening to this track, I find it very hard to believe that it was released in 1978. Throughout the rollercoaster of a song that this is, Ohnuki utilizes a variety of instruments that don't seem like they would work well together, such as the flute, heavy synths, trumpets and a full operatic chorus. However, they all meld into one cohesive sound. Backed with Caribbean, Polynesian and Okinawan influences, this song pulls listeners out of their seats and takes them on a tour of the globe. A staple within the city pop community and a sign of the technological boom within Japan, this track is an entire listening experience. L
"Lovers Rock" – TV Girl: Long before the days of guns, drugs and money-driven lyrics, the popular songs for high schoolers were those about the lives of high schoolers themselves. Released in 2014, "Lovers Rock" is a modern take on the old teenage ballads focused on sneaking out, going to parties and falling in love. Through the nostalgic strings straight out of a '50s coming-of-age film and the snappy, melodious drums, "TV Girl" masterfully encompasses teenage love into a well-produced, catchy song. A
"Kiss Me Thru The Phone" – Soulja Boy: Mozart has been real quiet since this tune dropped…I wonder why? It's an avant-garde classic. Need I say more? L
About the Writers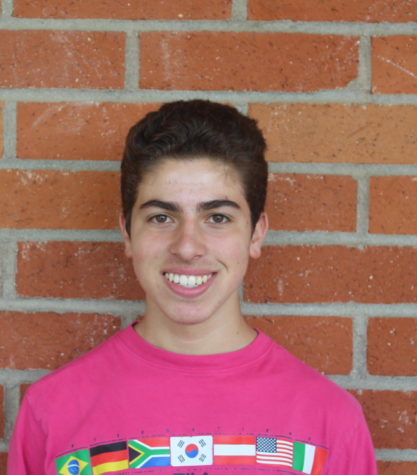 Luke Wiener, Staff Writer
Luke is a world renowned Pilates instructor, and hopes to take the knowledge he's gained in this field to the next level through the art of journalism.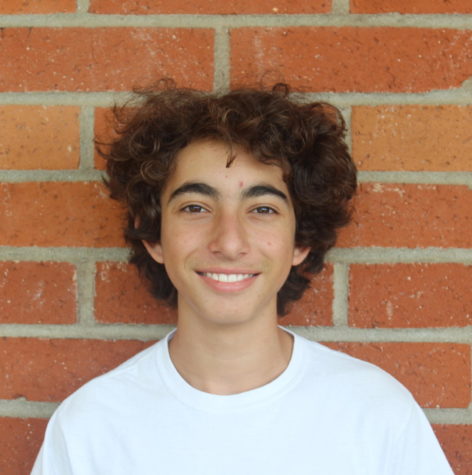 Aaron Sabeti, Staff Writer
Aaron spends much of his time enjoying and absorbing any sort of information about music, history, fashion, and movies, and is also happily married to...