Virtual Tutoring Center Blossoms in the Spring Semester
Under new management, Pali's virtual tutoring center has surged in popularity, doubling its outreach since its opening three months ago.
The tutoring center, formerly on campus, went completely virtual after COVID-19 disrupted the school year. Now, the revamped tutoring center is available in the Virtual Library, offering both drop-in tutoring — for unscheduled English and Math sessions — and pre-scheduled tutoring — for planned sessions in any subject. Drop-in tutoring is available from 1 p.m. until 2 p.m. and pre-scheduled tutoring is available from 2p.m. until 4 p.m. every Monday through Friday free of charge. 
The online program initially struggled transitioning to the virtual landscape last March when classes were forced online, school staff and students agree. Seeking to expand and revitalize online tutoring services, Pali's administration approached newly hired English tutor Kale Futterman in October about spearheading the program.
The Virtual Library now hosts an average of 100 students per week for tutoring, according to Futterman.
"The Virtual Library existed before the pandemic, but there were maybe only two documents in it at the time," Futterman said. "The hardest part of the process was getting the word out there since it was so brand new… that's why you can see my Schoology messages so often.
"Now that we're entering second semester, we have it down to a science," Futterman said. "Once a student comes to tutoring, they always end up coming back again."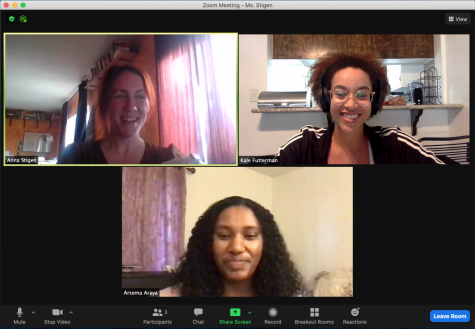 Ten students came to drop-in tutoring on Jan. 21, Futterman said, doubling the number of students who attended any day during the first semester.
"I'm very fortunate to have an amazing roster of tutors," Futterman said. "I really give them the credit at this point… They've made my job so easy." Her staff consists of nine student volunteer tutors and three adult tutors. 
Student volunteer tutors have touted the success of the program. 
"Students have been craving this sense of regularity, which is what the tutoring program really likes to provide," junior Ellia Torkian said. "Tutoring has built a network of people that I know I will stay close with for a long time." 
Junior Joshua Khorsandi added, "It's always nice to hear back from students and parents that the program was beneficial and made concrete change."
Futterman said she's excited to add new study materials to aid students and hopes to make "the virtual library feel like an actual library."
"There are some incredible resources in there, including handmade study guides from our tutors," she said. "I'll be updating the folder with new materials about once per week, and posting a notice on Schoology."
Futterman sees a solid future for the program.
"I want to help as many students as possible," she said. "We are here for all Pali students."
To learn more about the tutoring resources in the Virtual Library, click here