BSU Students Become Teachers During Black History Month
In an effort to educate students about Black culture, Pali's Black Student Union (BSU) packed February with many events to celebrate Black History Month.
In the middle of the month, BSU organized some inclusive spirit week activities that encouraged everyone on campus to join in the celebration – and recognition – of accomplishments of African Americans. Tuesday's Cultural Day, where students and staff were encouraged to wear clothes significant to their own culture, was followed by a Historically Black College Day on Wednesday and Decades Day on Thursday. The week culminated with BSU Pride Day on Friday, where each grade was assigned a different color to wear, based on colors that represent Black History Month.
"We try to integrate non-Black students into our events by doing things such as Spirit Week," junior and BSU President Brynn Green said.
Outside of BSU's spirit week, the club also hosted bake sales featuring foods central to Black culture, hung posters displaying helpful resources and played music by Black artists during lunch and nutrition.
Additionally, Pali's Black Men's Group, an offshoot of BSU dedicated to providing support and a community for Black men. As a part of Black History Month, Black Men's Group made announcements on the loudspeaker during third and fourth period every Tuesday and Friday of February highlighting important Black figures.
"Black History Month planning started in December," Green said. "By the third week of January, we had a calendar down and set."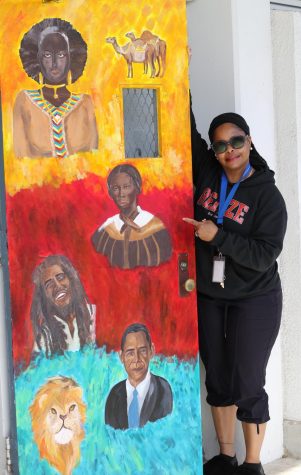 Green added that by planning the events, "I think a lot of [the BSU leadership team] learned … how to be better educators at our school and in BSU."
BSU hosts monthly meetings throughout the school year, where attendees plan events and fundraisers to raise money for different causes and play games to learn more about prominent Black figures. 
"We eat, we make jokes, watch videos, it's just a fun thing that people can do," Green said. 
BSU advisor Kinema Ivra explained the club's goals for their Black History events, saying: "I hope people learn cultural awareness."  
"I think once you're able to learn about others' culture, then you become open-minded and that'll bring unity to all the diverse groups at our school."