Dolphins Make a Splash over the Summer
Pali High is home to over 3,000 students, so it comes as no surprise that their summer experiences were incredibly diverse. Students took advantage of their summers to pursue their interests and prepare for future academic endeavors, participating in activities that ranged from shadowing doctors to traveling across Spain. 
Sienna Monnier, Sophomore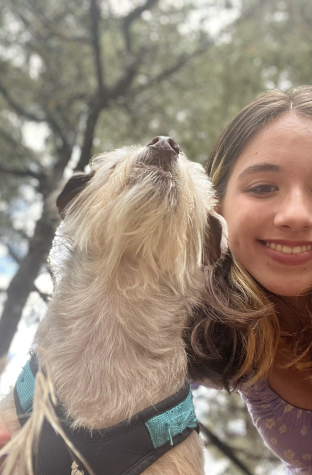 Sophomore Sienna Monnier spent her summer rescuing dogs. Monnier said that she had many  responsibilities as a cofounder of Bubbles Dog Rescue, a nonprofit that rescues dogs from the streets and shelters and then delivers them safely to foster homes. Despite her heavy workload, she said that she "wouldn't trade [her responsibilities] for the world." 
According to Monnier, the work was time-consuming but gratifying. Every day, she received hundreds of messages from fosters, transporters and the organization's staff. She said that she spent the majority of her time "pulling dogs and arranging fosters, transport and fundraising," activities that she described as "very rewarding."
This past summer, Bubbles Dog Rescue saved their 100th dog thanks to the dedication of Monnier and her co-founders. She also helped run an adoption event in which she raised money and sent one dog to its new home.
Jared Hamm, Senior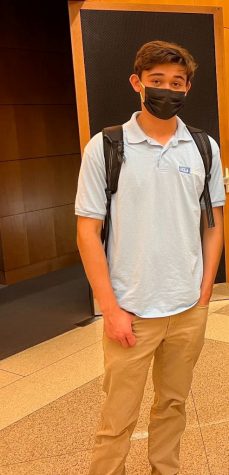 Senior Jared Hamm spent his summer working as an intern at the Ronald Reagan University of California, Los Angeles Medical Center. Over the course of the internship, he received CPR and trauma certification. 
Hamm said the connections he gained through the program "opened the door to future internships." While still unsure of what field of medicine he plans to specialize in, Hamm said that participating in the program helped him narrow down his choices. He mentioned that the internship gave him an opportunity to "view the broad spectrum [of] specialized doctors and fields such as endocrinology and cardiology," two fields that currently interest him.
He said that he would encourage any student interested in pursuing a career in medicine to volunteer or intern at a hospital, especially because it is such a rewarding and valuable experience.
"It only made me more certain that I want to go into medical school," Hamm said. 
Diya Prakash, Senior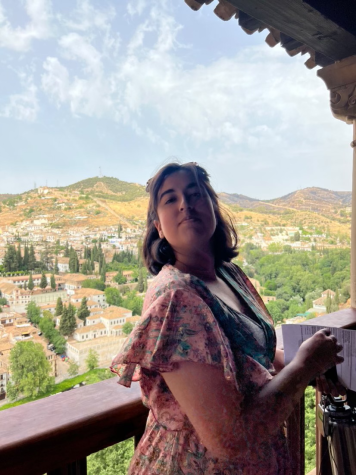 Over the summer, senior Diya Prakash traveled to Spain with the Musical Youth of California Children's Choir (MUSYCA) as part of an annual choral exchange. The trip was originally planned for 2020, but it was pushed back two years due to the pandemic. Prakash and the choir visited Barcelona, Cordoba, Granada, Seville and Madrid and had several performances in these cities while sightseeing. Although performing was the trip's main objective, she said that an unintended benefit was learning about Spanish culture.
"The reason I really wanted to go [on the trip], aside from the fact that I just love touring with the choir anyway, is that I've actually never properly been to Europe," Prakash explained. "I love trying new foods and learning about cultures and customs in different countries, so this was also a great experience in that regard."
Prakash said that her favorite part of her Spanish tour was staying in Cordoba.
"It's a quaint area, but there's so much history regarding the religious evolution, the buildings that have been there for hundreds of years and the culturally-diverse food," she reminisced. "[Visiting Cordoba was] definitely a highlight and a great memory to remind me of that trip."
Kenn Essombe, Junior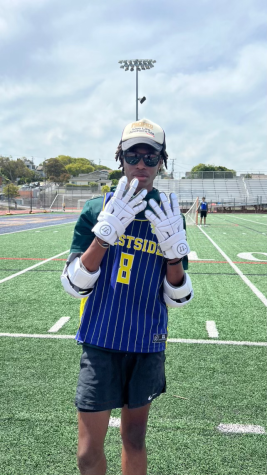 Seeking an escape from electronic devices and the stress of school, junior Kenn Essombe embarked on a three-week road trip to nine national parks: Joshua Tree, Sequoia, Death Valley, Kings Canyon, Pinnacles, Yosemite, Lassen Volcanic, Redwood and Channel Islands. 
"I had an amazing time, and I urge everyone to go on a road trip at least once in their lifetime and minimize their use of technology," Essombe said. He also recommended prospective travelers to take a friend in order to stay entertained for the duration of the trip.
Through their various summer activities, Pali students exposed themselves to unique experiences and learned more about themselves in the process. Even though some students' summers demanded large amounts of hard work and commitment, they all agreed that they found excitement in their adventures. When describing her action-packed experience working at Bubbles Dog Rescue, Monnier stated: "It was a really fun experience. This was one of my favorite summers ever."