Are eSports the Future of Athletics?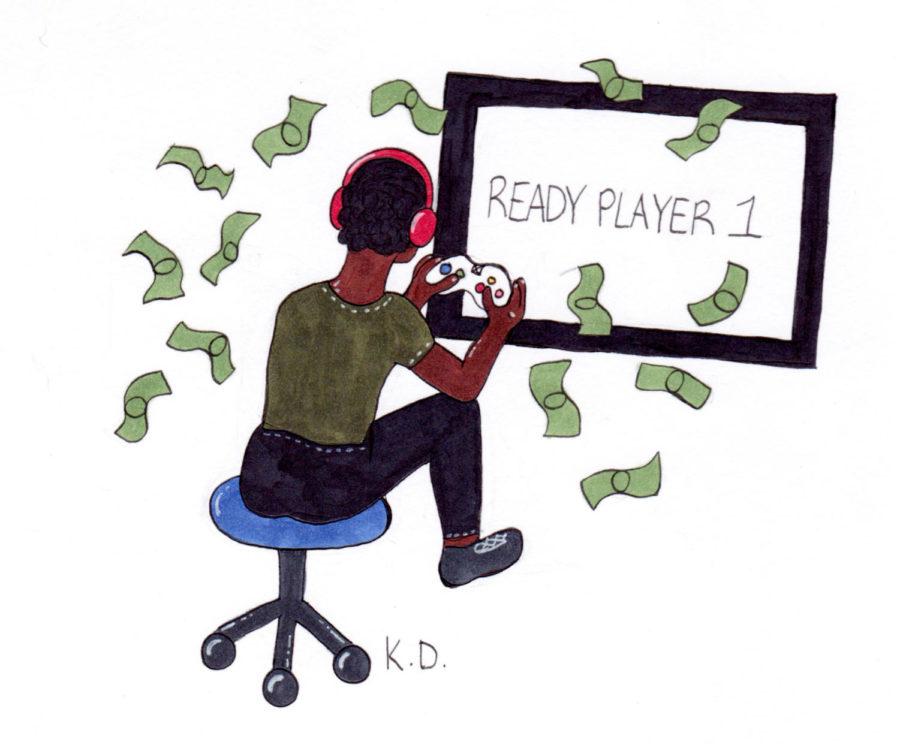 Any kid who would come home from school and immediately sit down to play video games used to be labeled a slacker. With eyes glued to the screen and a backpack resting forgotten in the corner, a parental scolding may have been necessary to tear the teen from the display. Fast forward to today, and that child could still power up an XBOX and play for hours on end. But now, their time in front of the monitor might be considered training for a possible gaming career.
The world of eSports — a realm of competitive video games and its players — has skyrocketed in popularity over the past year. The rising fame of these contests, especially those engaged in a game called Fortnite, is clear among Pali students. In fact, the game is so prevalent on campus that the word "Fortnite" is banned on school-issued computers. Anytime the word is typed into a search bar or even used as the title of a document, all open tabs immediately shut down, revealed Information Technology Director Jeff Roepel.
"Fortnite across the entire United States is a disruptive plague upon education," Roepel said. "Teachers have sent hundreds of emails to me about how upset they are that it is just such a constant distraction in the classroom they cannot control." This precautionary measure taken by Pali illustrates the game's notable following of players within the school.
For a select few, these online matches are more than just games — they serve as a career. The world's top gamers earn respectable salaries, in large part from sponsorships and views on the videos they stream.
A gamer known as  "Ninja," arguably the most famous Fortnite competitor, makes more than $500,000 a month. The average NFL player makes around $800,000 a season; the average high school teacher earns $59,170.
The largest source of Ninja's income stems from streaming on Twitch, an online site where players live-stream their games. The best of these players receive money from a significant number of paid subscriptions to their channel, or from viewers who feel inclined to donate. Ninja obtains the rest of his earnings through sponsorships — including his partnerships with Red Bull and Uber Eats, to name a few — and YouTube views, according to Business Insider. He was recently the first eSports athlete to grace the cover of ESPN Magazine.
Isaac Lazarus, a Pali senior who admits to spending an "unhealthy amount" of time playing Fortnite, is among those earning money from gaming. This paycheck is generated through his success in various eSports tournaments. While Lazarus doesn't make nearly as much as Ninja and company, the senior provided some insight as to why leading gamers rake in more money in a month than others who spend years in graduate school.
"I think [famous Fortnite players] have unique personalities that they're willing to express to the world," Lazarus explained. "The fact that they're good at the game along with having a good personality usually attracts people to watch them."
Junior Renee Wolff, an avid gamer and Fortnite player, pointed out the importance of entertainment value among professional gamers, and what it means for their financial security.
According to Wolff, career options are limited for intense gamers, who might spend their entire day with their eyes glued to a screen. In fact, the money elite players receive is oftentimes their "only way of getting income because none of them have stable jobs," Wolff said.
This rise of video gaming as source of income does not only exist in Fortnite. Across nearly all eSports platforms, gaming is increasingly being seen as a legitimate profession. In recent years, some colleges and universities have started to take notice of the rising possibilities for eSports, with some going as far as offering scholarships for top high school gamers, according to Forbes. Most of these function in the same way as a traditional academic or athletic scholarship.
For instance, Utah Business reported that in 2017, the University of Utah began recruiting students for the school's new eSports team. The team, which had 33 players in 2017, competes in four different eSports games: Overwatch, League of Legends, Rocket League and Hearthstone. Each member receives a $1,000-per-year scholarship and competes in various tournaments throughout North America.
Given these developments in the sphere of competitive gaming, some cannot help but compare it to world of athletic recruitment and professional sports.
"It is not really much of a sport, but it is a competitive environment where people compete against each other, so I guess it depends on how you define a sport," Lazarus said. "It hasn't garnered as much attention as say baseball, where it's put on national TV and whatnot, but the fact that it has an audience watching the players play… against each other in a sense is already like a sport."
As a member of Pali's boys soccer team, junior Taylor Strijdveen knows firsthand what it means to be an athlete. Strijdveen also played Fortnite when the game had reached its peak in popularity. He rejects the comparison of competitive online gamers to professional athletes.
"Both [athletes and gamers] have to put in work and dedication to be successful," Strijdveen said. "I think being an athlete just has a different connotation and meaning … compared to gamers."
Based on the current growth rate of eSports, the sector may one day be viewed on the same level as the NBA or the NFL. However, for all aspiring professional eSports players out there, Lazarus warned how the gamers actually making money right now are only "the really small 1 percent of people [playing]." He added, "It's not a very realistic career for a lot of people … but if you get really good at a game, you could definitely become pro and make a living off of it."
Lazarus's message isn't meant to encourage Pali's top eSports players to drop out of school and become professional gamers. Still, the career doesn't seem to be completely out of the question, he conceded. With enough hard work, dedication and time, maybe one of Pali's own victorious gamers could become the next Ninja.
About the Writer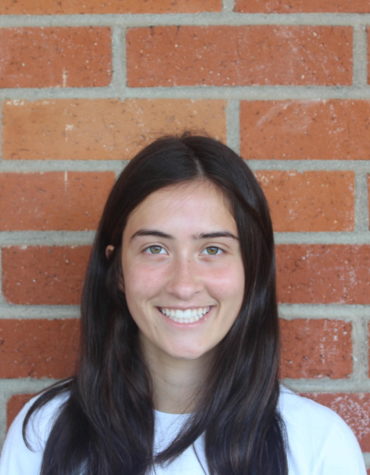 Ava Kerkorian, Sports Editor
Ava Kerkorian joined the Tideline staff as a sophomore, but her passion for journalism began in middle school, where she served as an editor for Paul Revere's...