Tick Tock, TickTok, TikTok
The time has come for emerging Pali social media stars.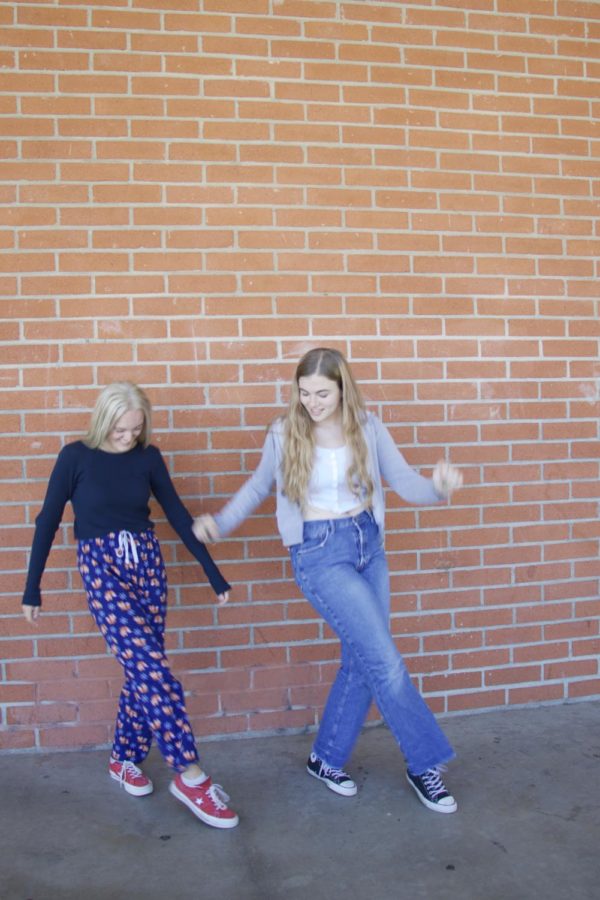 As senior Zubaidah Alsaudi rode down Santa Monica Boulevard on a recent summer afternoon, she spotted a picturesque, iridescent figure in the distance. Without her glasses, Alsaudi's vision was hazy and the figure ahead was indistinct. But as she approached, a sea of blonde hair became clear, flowing out of a high ponytail tugging on a receding hairline. Accentuated with a bright pink bow and a neon yellow jacket, the figure glistened in the sunlight. Alsaudi squinted. "Oh my god," she exclaimed, "that's Jojo Siwa!"
Jojo Siwa is a 16-year-old Internet star who has garnered wide-spread recognition stemming from her child-like persona, diminishing hairline, and unique speaking style characterized by nearly nonexistent enunciation and a scratchy, lawnmower-like voice. Siwa is The New York Times bestselling author of "Jojo's Guide to the Sweet Life: #PeaceOutHaterz" and creator of her very own asbestos-contaminated makeup line, no longer available at Claire's. Siwa is a heroine to some, a mystery to others and, according to Urban Dictionary, "the demon you see in your room at night during sleep paralysis."
When Alsaudi recognized the star, she immediately took out her phone, started blasting Siwa's hit song "Boomerang" through her car's speakers, and prepared to record their interaction, should their paths cross. As Alsaudi approached, she screamed out her window, "Jojo! Jojo! Jojo, I love you!" However, according to Alsaudi, Siwa sat stationary in her rainbow BMW convertible — embellished with unicorns and her own face — looking "creeped out." Alsaudi, laughing uncontrollably, hyperventilating, and still recovering emotionally from her life-affirming encounter, posted the video on TikTok.
The next morning it had 200,000 likes.
TikTok is the latest social media phenomenon. Launched in 2017, the app boasts 500 million monthly active users globally, according to CNBC. Several Pali students have upward of 40 thousand followers on the platform, with some of their videos topping 1 million likes. The video of Aslaudi's encounter with Siwa ultimately amassed more than 800,000 likes and 1.6 million views as of Sep. 18.
Sophomore Lily Watts, who goes by the username "floorpickle," has accumulated more than 42,000 followers and 900,000 total likes by posting videos in her own unique style. In her videos, Watts often sports a pink cowboy hat and reflective Frozone sunglasses, usually lip-syncing and dancing aggressively to popular songs. She says, "It's kind of a joke. But at the same time, I like to make myself look like I care, but I really don't. It's humor."
Watts considers herself TikTok famous "on the low," but she has been recognized several times in public. This past summer in LAX on her way to Italy, Watts was sighted by a fan. She explains: "I fully fell down a flight of stairs, and I got up and someone said, 'Oh my god. Are you floorpickle?' It was so embarrassing."
Fellow sophomore and TikTok star Jimmy Malloy has one of the fastest-growing accounts at Pali, rising from 70,000 to 110,000 followers in the past month alone. As of Sep. 18, his posts have accumulated more than 1.9 million likes in total — an average of almost 13,000 likes per post.
Malloy is considered to be an e-boy, a rare breed among humans. Like a pale, goth version of Perry the Platypus, they're extremely difficult to find in public but, once spotted, hard to forget. Hair parted down the middle, chipped black nail polish, baggy black garments draped over long-sleeved checkered shirts, and a myriad of chains, rings and other such drip complete the look.
Malloy's content is mostly generic lip-syncing, dancing and comedy, but his e-boy charms bring an uncanny entertainment value to his videos, all of which has clearly helped him build his loyal fanbase.
Fans of Malloy have also begun flocking to fellow sophomore Sonny Harrington's account. Harrington has acquired more than 50,000 followers and 480,000 total likes in just over one month on the app. Although he struggles with spelling and grammar in his videos — writing cancel as "cancle," famous as "famouse," comment as "coment," and even the app's name as "Tic Tok" — Harrington's videos average over 40,000 views. In his legendary "messy hair tutorial," Harrington shakes his locks into casual perfection, helping others achieve his studied, nonchalant look.
TikTok is owned by Chinese technology company ByteDance, which, according to Bloomberg, is the "world's most valuable startup," estimated to be worth $75 billion. The company runs more than 20 apps, including the Chinese version of TikTok, Douyin.
Most ByteDance companies make their money through advertising, but in-app purchases are TikTok's primary source of revenue. According to CNBC, "Users can buy virtual currency which they then gift to content creators" during live streams. Approximately $5.5 million were spent globally on these coins this past February alone.
Watts and Alsaudi in particular have benefited from such gifts. Alsaudi explains, "I was live, by myself, and some old Middle Eastern guys were like, 'Oh you sexy. Send foot picture' and I lost it," she says, laughing. Alsaudi adds, "one guy kept sending me gifts and was like, 'I am rich, from Dubai. Here's some gifts for your feet.'"
While most might consider this gesture a security threat or an invasion of privacy, Alsaudi says, "I thought this could be my other career if high school doesn't pan out."
Alsaudi ultimately opted not to send any foot pictures. Nevertheless, she did earn a whopping $15 from the live stream, a smashing success considering provocative images of her naked feet are not forever hurtling through the Dubai cyberspace.
Watts has received similar messages and also earned a total of $15 through fan gifts. When asked who she thought her target audience was, she joked, "Probably kids. Oh, and old Indian men. They are always up in my DMs."
A sense of irony connects Pali's TikTok stars, as most if not all of them say they are on the app as a joke. But considering how so many are committed to their craft — posting every day, begging commenters to like and share their posts, captioning each video with hashtag upon hashtag hoping to extend their reach as far as possible — the world of TikTok seems to be more than just a joke to them. As Watts says, still joking, "TikTok is not a joke, it's a lifestyle."
About the Writer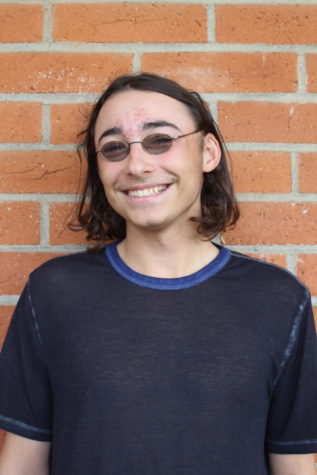 Atticus Parker, Editor-in-Chief
Atticus Parker is a senior and currently holds the position of Editor-in-Chief for Tideline. He worked as a staff writer in his sophomore and junior years...