NCAA Player Likeness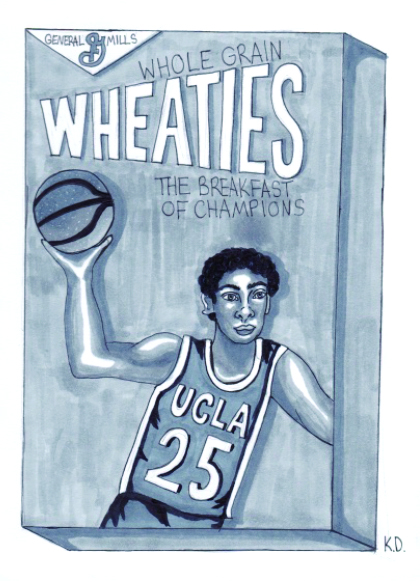 Names like Tua Tagovailoa, Trevor Lawrence and James Wiseman are some of the most illustrious names in collegiate sports, with their impressive athletic ability increasing their prestige. As a result of their success and fame, they have all appeared in advertisements for the National Collegiate Athletic Association (NCAA) to attract viewers. Coaches, broadcasting companies and colleges have all made millions off the feats of these players and others like them.
The athletes, however, have not made a single penny off sports while in college.
Not until former Duke University star Zion Williamson left college and joined the New Orleans Pelicans was he able to sign a $75 million shoe deal with Jordan Brand — before even appearing in a professional game. Meanwhile, Tagovailoa, Lawrence and Wiseman are still trapped by the NCAA rules restricting players from signing contracts or accepting gifts.
Player likeness is a player's ability to profit off their name and image — appearing in commercials, signing endorsement deals and other methods of advertising. In professional sports, players like LeBron James and Aaron Rodgers earn millions annually through their endorsement deals alone.
Recently, the California legislature passed the Fair Pay to Play Act, which goes into effect in 2023. The new law allows athletes to sign endorsement deals and profit from their name and image without repercussions from the NCAA. This act sparked debate amongst state lawmakers around the country and the NCAA, begging the question: Who really has the ability to make rules and regulations for student-athletes?
If California remains unchallenged by the NCAA as well as the only state to have passed this legislation, colleges across California may gain recruiting advantages. In a letter to California Governor Gavin Newsom, the NCAA argued, "This bill would remove that essential element of fairness and equal treatment that forms the bedrock of college sports," according to the New York Times Upfront Magazine.
If nothing else, by passing this law, California officials thrust the issue into the national spotlight. In October, top NCAA officials unanimously voted to discuss possible rule changes.
Brendon Ayanbadejo, a former UCLA and NFL linebacker, strongly supports the push for athlete compensation. "As business changes, as commerce changes, the laws need to change," said Ayanbadejo, whose daughter is a student at Pali. The popularity of college sports has significantly increased in recent years — as has the NCAA's income. Ayanbadejo says the NCAA needs to "spread the wealth."
In addition to financial compensation, Ayanbadejo believes the NCAA should provide other benefits to the athletes. Unlike the NCAA, Ayanbadejo's company, Orange Theory Fitness, provides benefits such as healthcare and pensions to all employees. "It's just not good enough to give players an education when schools have athletic programs that are worth hundreds of millions, if not billions of dollars," Ayanbadejo said.
Pali junior and avid USC sports fan, Max Much, also believes college athletes should be able to advertise themselves and earn compensation. According to Much, the athletes would only be receiving the "money they deserve."
If the NCAA ultimately decides to allow student-athletes to sign endorsements, the athletes won't be the only party affected by the change. College sports fans around the country would line up to buy the merchandise of their favorite college players. Much also hopes the rules eventually change so EA Sports could "make NCAA football games again."
The NCAA has many decisions to make, problems to solve and logistics to sort out. According to Ayanbadejo, "It is something that is going to shake the NCAA, but it needs to happen."
About the Writer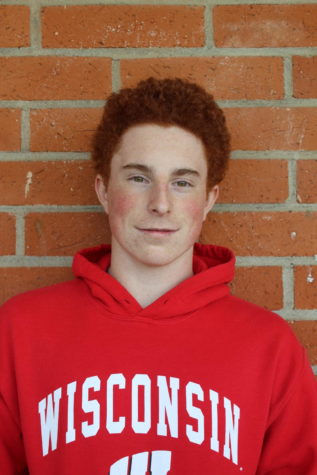 Brett Abrams, Staff Writer
Brett Abrams is a first year staff writer for Tideline. He is interested in football, film and most types of writing. Over the summer, Brett attended the...