Pali Alum Wins Super Bowl LIV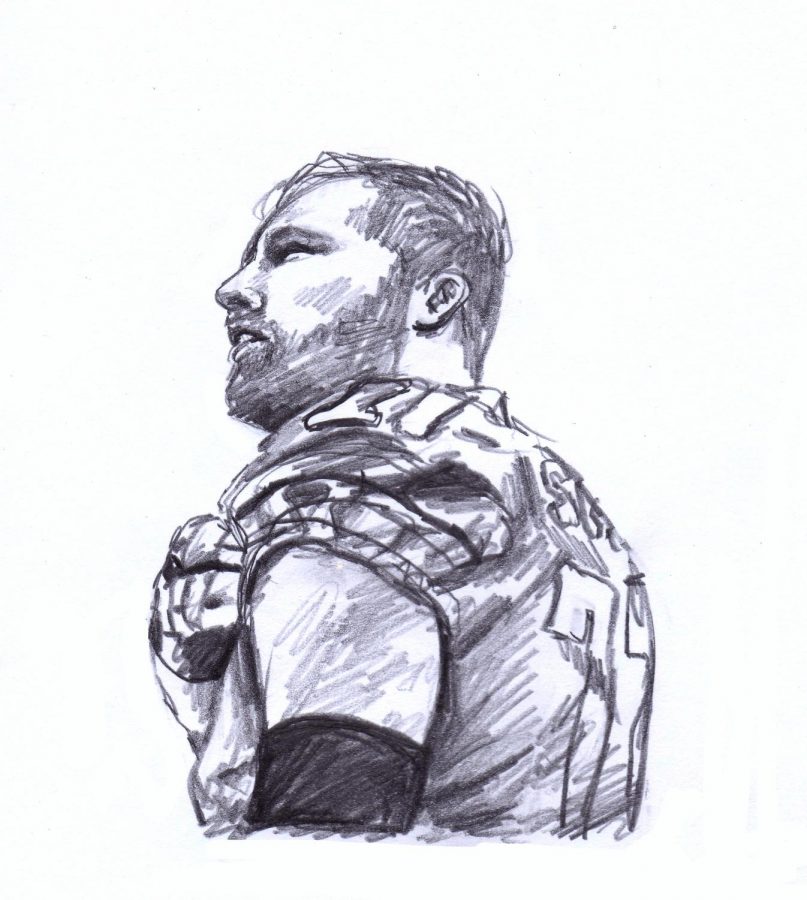 Mitchell Schwartz: #71 on the Kansas City Chiefs, the starting right tackle with a brand new Super Bowl ring; 6'5", 320 pounds, 30 years old, married, Jewish.
And a former Pali Dolphin.
Schwartz began at Pali in 2003, graduating in 2007 as the varsity football team captain, the Western League Lineman of the Year and the CIF Los Angeles City Offensive Lineman of the year. He received a football scholarship and went on to play at UC Berkeley, and after graduating in 2011 he was drafted into the NFL to play for the Cleveland Browns. In 2016, he was picked up by the Chiefs for $33 million, making him one of the NFL's highest-paid right tackles — just four years later, he's a Super Bowl champion.
Schwartz has been highly praised in the past weeks for an almost flawless postseason; Pro Football Focus (PFF) gave him the highest playoff grade out of anyone in the NFL. His 92.8 ranks him higher than Chiefs quarterback and Super Bowl MVP Patrick Mahomes, who received a grade of 92.0, and gives him PFF's best-ever offensive lineman postseason grade. Deemed the best player in the Super Bowl by PFF analyst Sam Monson, "Schwartz absolutely locked down [and] didn't give up a single pressure," maintaining his sack-free postseason.
"He played what we would call a near-perfect game," beams Dean Kelly Loftus, who coached Schwartz, as well as his older brother Geoff (a former NFL offensive lineman), in both football and baseball at Pali. To those who know Schwartz, this comes as no surprise. In the book "Eat My Schwartz: Our Story of NFL Football, Food, Family, and Faith" co-authored by the two brothers, Geoff praises Mitchell for playing smarter, not harder. Loftus agrees, pointing out that Mitchell learned an entire playbook, cover to cover, in about six weeks while he was just a junior in college. "That's remarkable," Loftus explains. "There are professionals right now that don't know the playbook as well as [that]."
This intelligent gameplay certainly complements Schwartz's 4.3 weighted GPA at Pali. Dina Hataishi, Pali's current Math Analysis and AP Statistics teacher, taught both brothers during their high school career. She recalls Mitchell and Geoff as being "good students [and] good citizens." Coming from an academically-focused school, Loftus points out, most likely built up Mitchell's confidence and contributed to his successful experience in college.
At Berkeley, Schwartz earned Pac-10 all-academic honors and a degree in American Studies at the same time that he was setting records on the field; starting all 51 games during his four years of eligibility brought him only one game away from tying the school record for consecutive games played. Schwartz's durability extended into his NFL career with the longest snap streak of any current player: 7,894 consecutive plays before a slight knee injury forced him out of a game last November.
He's "just [a] solid guy" says Loftus, calling Schwartz a good teammate and hard worker who always showed up early to practice. "That's the beautiful thing about [Mitchell and Geoff]," he adds. "They had a great blue-collar work ethic. They didn't mind getting sweaty and working at things."
In fact, Mitchell had to put in a great deal of effort during his time at Pali in order to become a football star. Like his brother, Geoff, he had never played football before starting high school, partly due to the fact that he was too large for Pop Warner youth leagues but also because his Bar Mitzvah studies took top priority.
Although he had watched his older brother play Pali football and grown up rooting for the San Francisco 49ers on TV — ironically the team Schwartz and the Chiefs defeated in Super Bowl LIV — Schwartz had never truly considered focusing on a sport other than baseball. But at his family's encouragement, before he would finetune his skills as an offensive lineman, Schwartz did try out for a position on Pali football: quarterback.
"I had to tease Mitch," Loftus laughs. "He wanted to play quarterback, because he was the pitcher on the baseball team [with] a rocket for an arm." Instead, his father and Geoff conspired with Loftus and the other coaches to slowly convert Schwartz into an offensive lineman. "Everyone knew he's never gonna play quarterback; he's gonna play the line," Loftus explains.
In "Eat My Schwartz," Mitchell says he's grateful for being tricked into playing football, and over the years at Pali he realized his potential for greatness. "I also realized it was up to me and nobody else to fill that potential," he writes.
Schwartz's hard work and dedication has turned him into an inspiration for many young football players, especially aspiring Jewish athletes. He and his brother were the first Jewish siblings to play in the NFL at the same time since Ralph and Arnold Horween in 1923; in October 2013 they became the first Jewish siblings in the NFL to play against each other in a game they dubbed the "Schwartz Bowl."
Even though Mitchell did lose that game to his brother's team, one could assume winning the Super Bowl and being deemed one of the best offensive linemen in the NFL might make up for it.
"You could tell just by having a 45-second conversation with [Mitchell] that he was gonna go places," Loftus acknowledges. "You're talking about a pretty special guy — he'll end up in the Hall of Fame."
About the Writer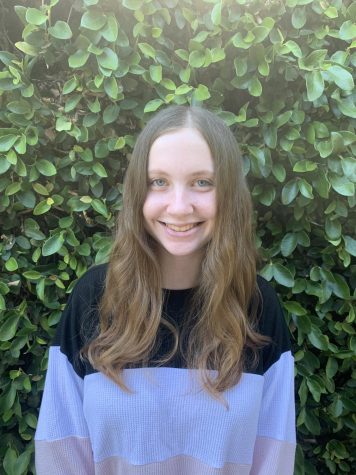 Eliana Feinstein, Editor-in-Chief
Eliana Feinstein first joined Tideline her junior year and fell in love with the journalism class, appreciating the freedom of being able to pursue and...