How a New WNBA Labor Deal is Addressing the Exploitation of Female Athletes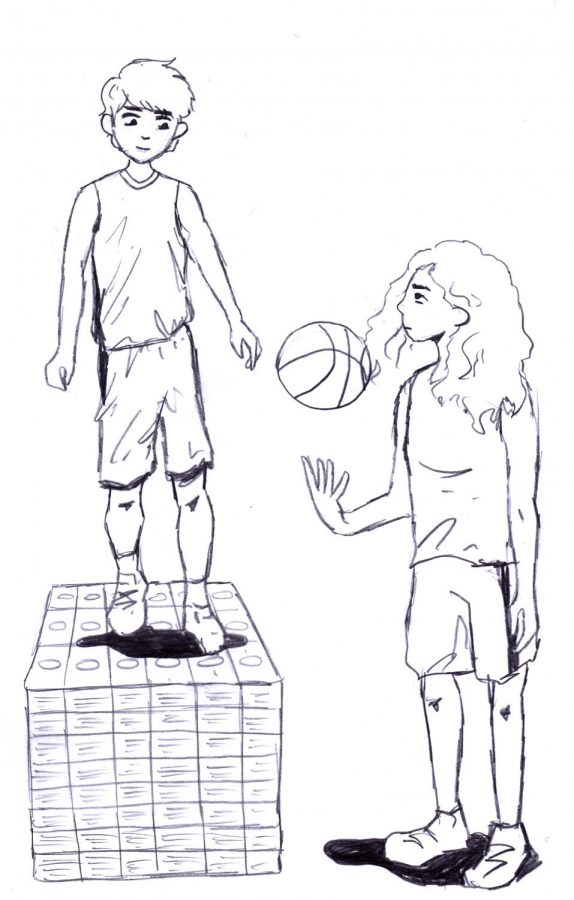 Two children watch wide-eyed as Lebron James leaps gracefully into the air and slams a basketball through the hoop. One child, a boy, gazes at the television, envisioning his career in the NBA. He sees a world of private jets, fans and global recognition. The little girl sees flashes of her own life in basketball. They show her an inevitable world of exploitation and obscurity under the WNBA.
No matter how hard a woman works in basketball, a glass ceiling seemingly exists. Her inescapable reality will stand in bleak contrast with the gilded lives of her male counterparts.The median salary of these players is around $75,000 — a meager sum next to the $7.7 million average NBA salary, according to Basketball Reference. Even in the best of circumstances, the WNBA caps top player salaries at $113,000, while even the lowliest of NBA rookies earn salaries of at least $900,000.
In regard to travel, the average WNBA player — a national athlete — is booked for below-economy seating on commercial flights and packed in sardine-can hotel rooms with her teammates. In addition to all this, an all-consuming fear of becoming pregnant exists among players, lest they desire the complete ruin of their careers. If a player does take maternity leave, her pay is slashed 50 percent and there exists a chance that she will lose critical sponsors (a phenomenon brought to light by Olympic runner Alysia Montaño, who lost her Nike sponsorship when she became pregnant).
As of last month, a new collective bargaining agreement between the WNBA and its players seeks to remedy many of these issues with massive, targeted reform within the industry. Negotiations centered around an eight-year labor contract, set to go into effect this season, encompassing an array of stipulations that will nearly double the maximum salary previously afforded top players and significantly upgrade travel accommodations.
This deal is already groundbreaking for female athletes in regard to salaries. However, the truly unprecedented aspect of the deal is its specificity in addressing issues unique to women. Fully-paid maternity leave, $5,000 childcare stipends and possible $60,000 reimbursements for adoption or fertility treatment costs for senior players are among the proposed plans. WNBA Commissioner Cathy Engelbert aptly referred to the plan as the league's "big bet on women."
The sweeping reforms mark a long-overdue shift in league managerial philosophy. Although many people would write off all of the issues players faced as a result of the low viewership and general public disinterest in the matter of women's basketball, the real root of the injustice was the WNBA's apathetic attitude toward players' individual needs for success.
To start, the aforementioned speculation is true –– to an extent. Over the course of 70 years, the NBA has morphed into a cross-generational phenomenon and ingrained itself into America's cultural identity. On the other hand, the NBA Board of Governors formed the WNBA in 1997 as a sort of Adam's rib to its crown jewel achievement. Consequently, it didn't live up to the hype of the NBA.
Unlike the NBA, the women's league was created with a dysfunctional 20-80 profit-sharing model, in which 20 percent of profits ended up in player salaries while the other 80 filled the pockets of shareholders. This was a far cry from the NBA's 50-50 sharing basis, with squarely half of the massive profits split among the athletes.
From this, it is apparent that the NBA places a high price on its icons. By their methods, the risk and sacrifice of this 50-50 split is an investment in the greatness of its players. The opposite was true of the WNBA. The league's lower funds and degree of influence meant that it centered around short-term benefits rather than long-term gain. Its policies reflected an attitude of players as a means to an end — mere pawns in the overall scheme of garnering immediate profit. While this may seem to be the overall goal of any sporting enterprise, a true lack of reverence for individual growth and prowess reflected itself in every stingy paycheck produced by the women's league. This attitude is what drove a whopping two-thirds of WNBA players to higher-paying overseas leagues during the off-season.
The collective bargaining agreement's emphasis marks the league's first steps away from this detrimental short-term gain model. A more equitable, NBA-style 50-50 profit distribution approach will provide this first boost. In theory, seeing the higher value placed on their talents would push women in the WNBA to a new standard of excellence. On top of structural changes proposed by the labor agreement, a new "Changemakers" program created by the WNBA guarantees the expansion of sponsorship to help fund new marketing and rebranding efforts in a push to increase popularity and viewership. All this in the long run guarantees a more self-sustaining and ethical arrangement that will likely keep more women playing at home and enthusiastic about doing so. The future implications of this negotiation could be seismic — possibly the complete invigoration of a near-stagnant industry.
This deal represents more than just words on paper to Pali varsity basketball player Elise Arnold, a freshman. "If women can make more money for the sport that they love, they'll work harder to make it to the next level," she said. "[This deal] made me take another look at playing basketball after college."
With this revolutionary deal, what was once a sentence to a life of squandered talent may finally become a career choice that rewards and fosters growth. The fruits of this new age may forever elevate and expand the dreams of a new generation of female athletes, with Arnold standing as a testament to its unlimited potential.
About the Writer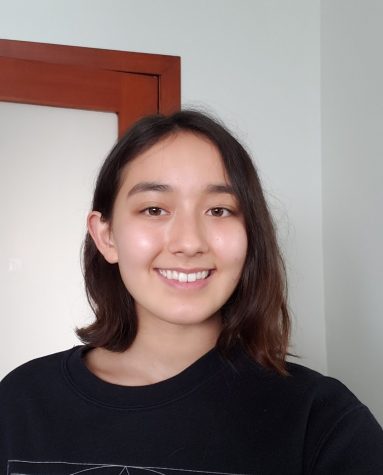 Paige Snepp, Opinion Editor
Paige has enjoyed two incredible years on the Tideline team and is currently opinion editor. In her time as a staff writer, she became known for her frequent...