Coaches Await Word About Starting Conditioning, Competitions
"I'll see you guys in April, losers!" junior varsity swimmer Zayd Durra exclaimed as he exited Maggie Gilbert Aquatic Center on March 13. Little did Durra know, that would be the team's last practice of the 2020 season, another example of the fallout of COVID-19. As the virus surged across the nation, the California Interscholastic Federation (CIF) canceled the remainder of the 2019-20 spring athletic season.
Physical Education department chair Mike Voelkel  is entering his 14th season as the head coach of Pali's baseball team. After suffering a heartbreaking defeat in the 2019 City Open Division final, Voelkel's team viewed the 2020 season as an opportunity for redemption. However, it looks like they will have to wait at least another year for that chance.
Skeptical about the start of practices and competitions this season, Voelkel said, "With the pandemic going in waves, it is going to be difficult to maintain any consistency with a schedule that the CIF is proposing." Voelkel's team was only able to squeeze in a couple games before quarantine started. However, a global pandemic isn't stopping the team from being active. Voelkel explained that he and his coaching staff "have posted videos of drills and wrote out a plan that the players are to be executing, to the best of their home situations." 
Voelkel is hopeful that his players will maintain faith in the process while keeping "grades at a high standard, and stay[ing] healthy." Although the morale of some of his players might be low, Voelkel said he wants them to keep their heads up and remember they "can only control the controllable."
If the CIF allows spring teams to compete this year, Pali's swim and dive team head coach, Maggie Nance, will start her 18th year in that position. Unlike Voelkel, Nance's teams were only able to compete in one swim meet before quarantine started. Unsure about the possibility of the 2021 season taking place, Nance believes: "It will all depend on infection rates. They should let us swim. The pool is a relatively safe place to be. They should allow sports before classes." Nance predicts that she "will lose about 40 kids from the team" as a result of tryouts being canceled.
Still, Nance's passion for her team is as strong as ever; "We're the best. THE BEST. No one can compete because Pali High Aquatics is the goat, THE GOAT." The boys swim & dive team has won 19 titles and the girls 29, making Pali the most successful swim and dive school in Los Angeles City Section history. Nance and her team were disappointed that they weren't able to add another title to their collection. Her advice to the team: "Hang in there; Stay in shape to stay sane and healthy… it will all be ok in the end."
LAUSD recently approved plans to have high school athletes and coaches start conditioning practices. The practices cannot have contact or equipment, will be completely voluntary and won't affect any roster decisions. While Pali and other schools were approved to start these practices on Nov. 9, the Pali Board of Trustees pushed back the starting date to after Thanksgiving break.
Before students will be permitted to practice, they must complete a physical checkup and online forms, including a new COVID-19 waiver form. Students will also have to pass a coronavirus check conducted by school security before entering campus. If plans progress smoothly, the fall and winter seasons will run simultaneously in December, and the spring season will start as usual in March. This would mean that Durra will in fact return to the pool in April — just one year later than he predicted.
About the Contributors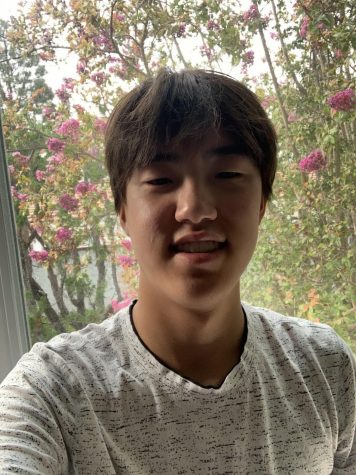 Spencer Jung, Staff Writer
Spencer Jung is a junior at Pali and is a sports writer at Tideline. He is a member of the water polo and swim team at Pali, as well as a writer for HS...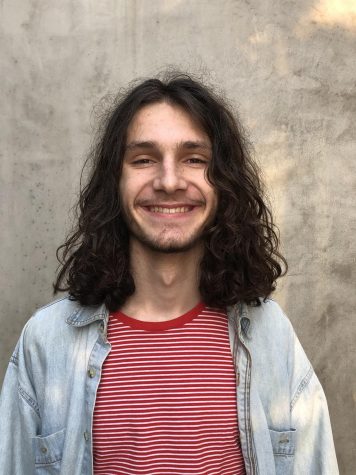 Philip Venkov, Illustrator
Philip Venkov is an artist, graphic designer, and mostly functioning human being. He runs track, too.