A Virtual Struggle: Students New to Pali Adjust to eLearning
The transition from middle school to high school is difficult for many students, who must adjust to being on a bigger campus, taking more challenging classes and sitting through longer lectures. 
Paul Revere Middle School serves as the main feeder school for Pali High, and the two schools work together to make the transition as smooth as possible for incoming students. But no one could have prepared freshmen for navigating the challenges presented by the eLearning environment. 
Many students across the nation find themselves dealing with anxiety and isolation, according to published records. It appears that being in countless Zoom sessions is causing some students to zone out or emotionally disengage. 
Ruth Horwitz, a Psychiatric Social Worker (PSW) in Pali's Mental Health team, said that freshmen "feel they have nothing to look forward to and have a higher level of sadness," due to online learning. Horwitz added that this affects transfer students even more because "they had no social connections coming into school."
Lynn Lim, another PSW, claimed that Pali has received way more applications from incoming freshmen and sophomores this year than in previous years. Many of these students did not attend Revere. 
To provide welcoming opportunities for the transfer students, Lim hosts a social hour drop-in group on Thursdays "to provide a space for those students to make new friends, connect and have some fun after being in class all morning." Typically attended by 15-20 students, these Zoom meetings encourage students to bond with one another through the use of breakout rooms, surveys and ice breakers, Lim said. 
Sophia Martinez, a freshman from Thomas Starr Middle School, is one of the students who regularly attends the Thursday social hours. Martinez appreciates the opportunity to meet people and said that "everyone there is welcoming and I've met a nice sum of people." She does, however, acknowledge that the breakout rooms used by the social hours are "extremely awkward." 
Liberty Fitz, another transfer freshman from Willows Community School, agrees with Martinez and adds that her "biggest challenge … with making friends is just the awkwardness of eLearning." 
AJ Schultz, a freshman from Geffen Academy, is also having trouble meeting new people. Schultz said that he "couldn't name 5 other kids" in some of his classes. "It's definitely more difficult because I barely know anyone," he said. "I can't quickly text someone for help on an assignment."
Schultz said he was very excited about football at Pali and was planning on making most of his friends through sports. 
On the other hand, freshman Gibson Lopez, a transfer student from Palms Middle School, said that he knows a "lot of kids from Pali but almost none from my middle school." Lopez added that his main goals this year are to "reassess [himself] and finish the semester with all A's." He said that getting good grades is especially challenging for incoming freshmen because they are starting high school with remote learning. 
Schultz said, "I think it's definitely harder to transfer this year because it is so much harder to meet new people, mainly because online school is much less engaging than in-person school."
About the Writer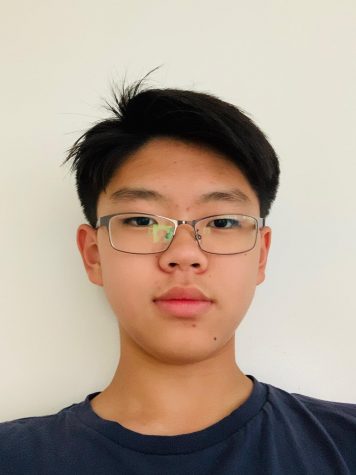 Jinheon Kim, Staff Writer
Jinheon (also known as Aiden) is a freshman at Pali High. This is his first year in Tideline and he will be a Staff Writer for this year. He hasn't attempted...