The Future of Gaming
Gaming Going Mobile
Mobile gaming has always been prevalent in the twenty-first century, and now, many gaming giants once exclusive to consoles are turning to iPhones and Androids to market their games. Companies such as Konami, which has produced games including "Silent Hill" and "Metal Gear Solid," as well as Nintendo Co. Ltd., with its fair share of well-known games such as "Pokemon," "Legend of Zelda" and "Donkey Kong," are taking their games to consumers' smartphones.
In an interview with Nikkei Trendy Net just last year, the CEO of Konami, Hideki Hayakawa, stated that the company would "pursue mobile games aggressively." Hayakawa also added that "Mobile is where the future of gaming lies."
However, long-time fans of Konami games believe that this switch from gaming consoles to mobile was only motivated by money.
A Forbes article written by Paul Tassi enunciated these concerns clearly, saying that Konami is "just getting out of one industry and sliding into another where they think they'll make more money for less effort."
Joining Konami's games in the App Store is "Titanfall," a multiplayer shooting game from the makers of "Call of Duty." Co-founder of "Titanfall" Vince Zampella has already made public his reason for turning towards the mobile gaming industry, saying that going mobile would help the game "reach new global audiences."
With an ever-increasing number of companies deciding to ditch gaming consoles, fans can now expect a wide variety of inexpensive games through Google Play or Apple Store.
Augmented and Virtual Reality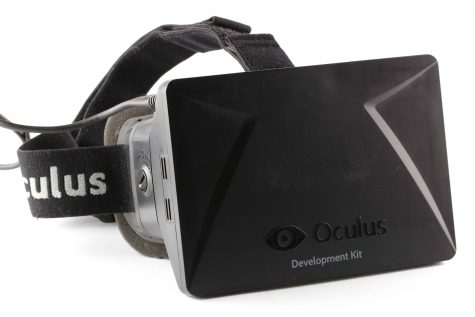 Another large trend that has surfaced in the gaming industry is augmented and virtual reality. Augmented reality overlays digital information onto a user's natural environment and allows gamers to see both the digital and real world at the same time — and in real time.
Augmented reality is not completely novel, however. Augmented reality is a key feature of the Google Glass and many GPS systems, most notably "Penguin NAVI," an augmented reality GPS app that helps tourists find their way to the Sunshine Aquarium in Tokyo by following a pack of digital penguins.
Many augmented reality games, including "Ingress" and Google Chrome's "Lightsaber Escape,"  have risen in popularity in recent years. Released last December to celebrate the arrival of "Star Wars: The Force Awakens" in theaters, "Lightsaber Escape" requires users to employ their smartphones as lightsabers while Stormtroopers appear on the computer screen, shooting at the gamer.    
Virtual reality, similar to augmented reality, is the focus of thousands of dollars for investors and is one of the most anticipated gaming trends. This form of gaming immerses a player into an alternate, digital world, blocking out the real one while a headset or gloves track users' movements.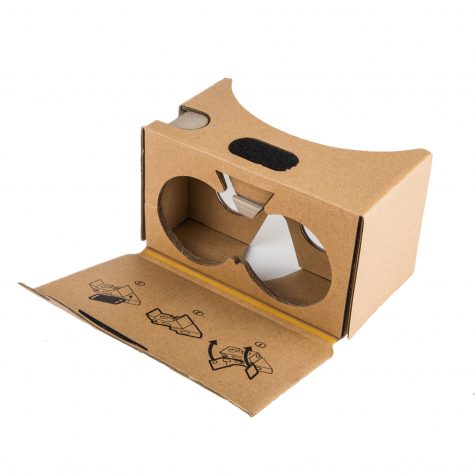 While it seems virtual reality has made its presence in gaming almost overnight, it was actually developed over two decades ago. In 1995, Nintendo released "Virtual Boy," a virtual reality headset that guaranteed users 3D graphics, but instead gave what The Guardian called "splitting headaches." It was subsequently discontinued, and the excitement built around virtual reality gaming seemed to have died out.  
Recently, focus has returned to virtual reality. Oculus Rift, one of the most popular brands for virtual reality gaming, starts at just under $600 and comes with a 360-degree motion tracker and a 270-degree field of view comprised of two display screens that create the user's 3D world.
And for those who can't afford to invest large sums of money in virtual reality, Google released a lower-end virtual reality headset named Google Cardboard. As the name suggests, the headset is made almost completely out of cardboard, allowing for an inexpensive gaming alternative. Instead of viewing a dual screen, gamers look at their smartphone screen through two focal length lenses and use a magnet switch to control what is happening on their screen.
Minor Indies Become Major Game Changers
Indie, or independent, games have remained largely in the shadows for the past several years. These typically low-budget, independently published video games are usually only digitally distributed, and up until the past few years, gamers who were not part of the online gaming community remained relatively oblivious of this genre.
However, the proliferation of support systems for independent game developers, such as the Independent Games Festival, new game distribution platforms, including Steam, and cheaper game engines such as Unity have led to the increase of both the amount of independent games and the attention they have garnered.
Take the recent game, "Firewatch," for instance. "Firewatch," a 2016 first-person adventure indie game, became a commercial success right after its initial release, and according to the blog of its publisher, Panic, "'Firewatch' made [its] investment back in one day." The publisher also mentioned that "Firewatch" sold half a million copies within the first month of release.
When just a decade ago, indie games were hardly recognized and hardly supported, the astounding praise and sales success surrounding "Firewatch" seemed to be a huge leap.
And it doesn't seem as if indie games are going to die out; "No Man's Sky," an adventure and exploration game set in an infinite universe, appears in Time's, "The 50 Most Anticipated Video Games of 2016." With major press attention and critical acclaim, both "Firewatch" and "No Man's Sky" are establishing indie games as video games worth playing.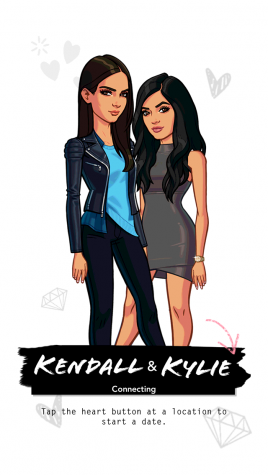 Video Games by Celebrities
Initially released in June 2014, "Kim Kardashian: Hollywood" has become a massive success, grossing just over $43 million in its third quarter. It has been downloaded over 22 million times, according to Vanity Fair. Other celebrities have been quick to sign deals with Glu Games, the developer who published Kim Kardashian's game.
Katy Perry released her own game, "Katy Perry Pop," in late 2015, and Kendall and Kylie Jenner soon followed with "Kendall and Kylie." And according to NY Daily News, rapper Nicki Minaj and pop singer Britney Spears are also slated to release their own video games this year. All of these games encompass the same goal: get virtually rich, get virtually famous and become a virtual celebrity.   
Although it seems as if every celebrity is releasing a video game formed from the same cookie-cutter model, some video games released by well-known Youtubers are creative and original.
In late 2014, Youtube channel Smosh released "Food Battle: The Game," a single-player adventure game that incorporates themes and characters from Smosh's Youtube skits. Youtube gamer Pewdiepie was quick to follow in Smosh's footsteps, making "Pewdiepie: Legend of the Brofist" available in September 2015. Like "Food Battle: The Game," Pewdiepie's game integrates much of his Youtube channel content and his personal life into the narrative.  
With downloads totalling to tens of millions, celebrity-released video games are proving to be extremely popular with iOS and Android gamers.  
Multiplayer Online Battle Arenas
Multiplayer online battle arenas, or MOBAs, have existed for years, but lately it seems as if gamers are wholeheartedly embracing them. This sub-genre of real-time strategy is primarily focused on "team based player-versus-player (PvP) competition," an article on Fact/Myth states.
While "Defense of the Ancients," or "DotA," was certainly not the first MOBA, it is one of several video games credited with popularizing the genre. The goal of "DotA," just like most other MOBAs, is to destroy an opposing team's stronghold in a battle and to collect items, gold and experience points during these skirmishes.
As MOBAs grew in popularity, more and more companies churned out multiplayer online battle arena games of their own, including "Demigod," "DotA 2" and "Smite." One of the most popular MOBAs, however, is "League of Legends." Since its release by Riot Games in 2009, millions of players have joined, and more than 27 million gamers play on a daily basis, according to the website Polygon.
In fact, "League of Legends" is so popular that Riot Games organizes the League Championship Series held annually in either Los Angeles or Berlin, with teams from North America and Europe playing against each other.
Other regional competitions in areas including South America, Southeast Asia and Taiwan, compete in the annual World Championship, with the winner taking home $1 million.
The love for League of Legends has spread to numerous universities, including UC Berkeley, UCLA, Northwestern and Columbia. Some colleges have even gone as far as establishing legitimate league teams in various divisions, while others consider the game an eSport and offer scholarships to top players.
Other popular MOBAs, including "Vainglory" and the recently released "Clash Royale" are largely played on smartphones and tablets. "Vainglory," often noted as the iPad version of "League of Legends," was published in 2014 and offers MOBA fans a chance to play the types of games they love on mobile devices. "Clash Royale," according to its website, is a "card-based PvP brawler" where gamers can "wreak havoc on [their] opponent's towers."
Even though "Clash Royale" was made available for download in early 2016, it already is listed among the top downloaded and top grossing iOS applications. The smashing success of "Vainglory" and "Clash Royale" on smartphones only goes to show the huge following MOBA games have with both PC and mobile gamers.